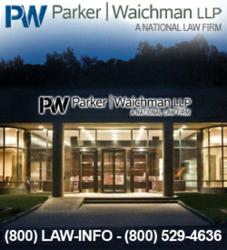 New York, New York (PRWEB) February 08, 2013
Parker Waichman LLP, a national law firm dedicated to protecting the rights of victims injured by defective medical devices, has filed a lawsuit on behalf of an Illinois woman who was implanted with the Biomet M2a Magnum, a metal-on-metal hip implant. The lawsuit alleges that the device caused serious side effects that eventually forced her to undergo another surgery to revise the implant. Parker Waichman filed the suit on February 6th in the U.S. District Court for the Northern District of Illinois (Case No. 1:13-cv-00983). Biomet, Inc. and Biomet Orthopedics, LLC have been named as Defendants.
According to the Complaint, the Plaintiff had the Biomet M2a Magnum implanted in her right hip. Thereafter, her implant failed, allegedly due to the defective nature of the all-metal hip implant. The failure allegedly caused pain and loosening in her right hip, which ultimately forced her to undergo an additional revision surgery. The lawsuit alleges that, at the time she received the implant, Biomet was aware of over 100 reports of adverse events linked to the device, but did not warn the Plaintiff or the public due to financial interests. The Plaintiff would not have agreed to receive the M2a Magnum if the Defendants had not allegedly misrepresented the device. She is suing for economic damages due to lost wages and medical expenses, severe and possibly permanent injuries, pain, suffering and emotional distress.
The lawsuit alleges that the Biomet M2a Magnum is defective due to its metal-on-metal design. Since it uses a "monoblock" system, there is no option to have an acetabular liner, forcing metal to rub against metal with the full weight of the body, the suit alleges. The U.S. Food and Drug Administration (FDA) has recently addressed the risk of all-metal hip replacements, issuing new guidelines advising patients with metal-on-metal hip implants to undergo physical examinations, diagnostic imaging and metal ion testing, as needed. The FDA is also proposing stricter regulations that would require manufacturers to prove their metal hip implants are safe and effective before selling them. Currently, hip makers receive approval simply by showing that their implant is similar enough to a previously approved device.
[http://www.fda.gov/MedicalDevices/Safety/AlertsandNotices/ucm335775.htm
Parker Waichman LLP continues to offer free legal consultations to victims of metal-on-metal hip implant injuries. If you or a loved one experienced premature failure of your implant or other health problems associated with a metal-on-metal hip implant, please contact their office by visiting the firm's Defective Hip Implant s page at yourlawyer.com. Free case evaluations are also available by calling 1 800 LAW INFO (1-800-529-4636).
Contact:
Parker Waichman LLP
Gary Falkowitz, Managing Attorney
(800) LAW-INFO
(800) 529-4636
http://www.yourlawyer.com