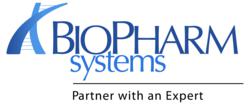 In addition to having added many new clients over the past few years, we have also greatly broadened our portfolio of products and services, in order to build the best possible client experience.
San Mateo, CA (PRWEB) August 21, 2012
BioPharm Systems, a leading provider of clinical trial, data, drug safety, and pharmacovigilance solutions, and a Gold level member of Oracle PartnerNetwork (OPN), today announced that it has been named to Inc. magazine's list of the fastest-growing private companies in the United States for 2012. The Inc. 500|5000 ranks companies by overall revenue growth over a three-year period.
"It is very exciting for us to see our growth continue," said Alex Sefanov, president and CEO of BioPharm Systems. "In addition to having added many new clients over the past few years, we have also greatly broadened our portfolio of products and services, in order to build the best possible client experience. Our success is a direct reflection of how hard our employees work to meet and exceed our clients' expectations."
"Now, more than ever, we depend on Inc. 500|5000 companies to spur innovation, provide jobs, and drive the economy forward. Growth companies, not large corporations, are where the action is," says Inc. magazine editor Eric Schurenberg.
BioPharm Systems is also an Oracle Accelerate solution provider and has achieved Specializations in Oracle Argus Safety Suite, Oracle Life Sciences Data Hub, and Oracle Accelerate for Midsize Companies.
About Inc. Magazine
Founded in 1979 and acquired in 2005 by Mansueto Ventures, Inc. is the only major brand dedicated exclusively to owners and managers of growing private companies, with the aim to deliver real solutions for today's innovative company builders. Total monthly audience reach for the brand has grown significantly from 2,000,000 in 2010 to over 6,000,000 today. For more information, visit inc.com. Microsoft, Zappos, Intuit, Jamba Juice, Zipcar, Clif Bar, Vizio, Oracle, and numerous other well-known brands have been honored by the Inc. 500|5000.
About Oracle PartnerNetwork
Oracle PartnerNetwork (OPN) Specialized is the latest version of Oracle's partner program that provides partners with tools to better develop, sell and implement Oracle solutions. OPN Specialized offers resources to train and support specialized knowledge of Oracle products and solutions and has evolved to recognize Oracle's growing product portfolio, partner base and business opportunity. Key to the latest enhancements to OPN is the ability for partners to differentiate through Specializations. Specializations are achieved through competency development, business results, expertise, and proven success. To find out more, visit oracle.com/partners.
About Oracle Accelerate
Oracle Accelerate provides simple to deploy, packaged, enterprise-class software solutions to growing midsize organizations through Oracle's network of expert partners. Oracle Accelerate solutions enable growing midsize organizations to easily adopt Oracle's enterprise class software. Created by Oracle's expert partners, Oracle Accelerate solutions are simple to deploy, industry-specific packaged solutions, designed for fast time to benefit, which means getting the right solution in place quickly, inexpensively with a controlled scope and predictable returns. The best Oracle Accelerate Solutions are based on Oracle Business Accelerators, which are advanced implementation tools, created and maintained by Oracle. To find out more, visit oracle.com/accelerate.
About BioPharm Systems
BioPharm Systems is an IT consulting company that focuses on the life sciences industry. We have extensive experience in the implementation, integration, migration, upgrade, and hosting of the following Oracle clinical trial management, drug safety and pharmacovigilance, clinical data warehousing and analytics, clinical data management, and electronic data capture systems: Siebel Clinical, LabPas, Argus Safety Suite (Argus Safety, Argus Safety Japan, Affiliate, Interchange, Reconciliation, Dossier, Insight, and Perceptive), Adverse Event Reporting System (AERS), Empirica Signal, Empirica Topics, Life Sciences Data Hub (LSH), Clinical Development Analytics (CDA), Oracle Clinical, Remote Data Capture (RDC), and Thesaurus Management System (TMS).
Founded in 1995 and headquartered in California, BioPharm Systems has offices in the United States and the United Kingdom. To learn more about the company's products and services, please call +1 877 654 0033 (U.S.), +44 (0) 1865 910200 (U.K.), or e-mail info(at)biopharm(dot)com.
Trademarks
Oracle and Java are registered trademarks of Oracle and/or its affiliates.
North America Sales Contact:
Rod Roderick
rroderick(at)biopharm(dot)com
+1 877 654 0033
Europe/Middle East/Africa Sales Contact:
Rudolf Coetzee
rcoetzee(at)biopharm(dot)com
+44 (0) 1865 910200
Communications Contact:
Eugene Sefanov
esefanov(at)biopharm(dot)com
+1 617 795 2032
Twitter: twitter.com/BioPharmSystems
Facebook: facebook.com/BioPharmSystems
LinkedIn: linkedin.com/companies/biopharm-systems-inc
YouTube: youtube.com/user/BioPharmSystems
Google Plus: plus.google.com/104105608638786200757