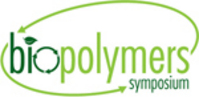 Portland, Maine (PRWEB) September 2, 2009
Only three weeks until Biopolymers Symposium 2009 conference and exhibit, taking place at the Embassy Suites Downtown Lakefront, in Chicago, Illinois. IntertechPira is offering attendees of the conference to register for the EcoLabeling Summit and attend the Retailers Scorecard Seminar Free. Register online using PROMO CODE: 2F1RSEL
The conference, chaired by European Bioplastics' Harald Kaeb, US Composting Council's Dr. Stuart Buckner, Bangor University's Dr Paul Fowler, Michigan State University's Dr. Ramani Narayan, and Cooley Godward Kronish LLP's Eric A. Koester will offer attendees opportunities to hear directly from 50 plus industry leading speakers. Biopolymers Symposium 2009 will feature companies such as Coca Cola, The Timberland Company, Herman Miller, Method, Colgate Palmolive, PRIMO Water, Grupo Bimbo, Rubbermaid, Preserve and BioBag.
Biopolymers offers something for everyone with the Retailers Scorecard Seminar on September 28 and the EcoLabeling Summit to take place October 1. See the full program as well as gain information on speakers, exhibitors, sponsors, workshops and more by viewing the Biopolymers Interactive Brochure.
Stay in the know by joining Biopolymers in social media by clicking the links within the brochure. To tweet about the conference use hashtag BP2009 and find Biopolymers on twitter http://www.twitter.com/biopolymers.
Special rate hotel deal ends this Friday! Take advantage of the deal and book your room today! To learn more information or register for the conference, visit the event website at http://www.biopolymersummit.com, or contact John Buss at IntertechPira: +1 202 309 7296. Exhibit and sponsorship opportunities are also available.
IntertechPira is a leading information services provider that specializes in giving industry executives strategic information and analyses pertaining to advanced materials and technologies driving the development of innovative products. We serve niche segments of the lighting and displays, high-performance pigments, fillers and fibers, energy and advanced materials, and electronic materials and devices industries by producing international conferences and publishing focused, relevant reports on which actionable business decisions can be based. IntertechPira is a subsidiary of Pira International, with offices in the United Kingdom and Portland, Maine, United States.
###