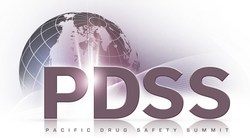 This year's PDSS will be the largest conference attended with two days of contemporary pharmacovigilance topics
Emeryville, CA (Vocus) September 1, 2010
BioSoteria, Inc., Drug Safety and Risk Management Specialists, present the Fourth Annual Pacific Drug Safety Summit, September 23-24 at the San Francisco Airport Marriott Hotel, Burlingame, CA. "This year's PDSS will be the largest conference attended with two days of contemporary pharmacovigilance topics" says President and CEO of BioSoteria, Inc, Dr. Sally Van Doren. "With the increasing attention and complexity of pharmacovigilance practice, we have extended the conference by adding an additional day of tutorials on a variety of important safety topics. The response has been overwhelming and tutorials are filling quickly." Interested parties are urged to register before the event sells out. The two day conference features six pre-conference tutorials on day one, while the second day features nine contemporary drug safety topics presented by national and international thought leaders from companies concerned with drug safety. The attendees will have the opportunity to participate in networking breaks and interact with a diverse gathering of US and EU drug safety and pharmacovigilance practitioners, service providers, and vendors from around the globe. The possibility of Continuing Education Credits for California Registered Nurses and Pharmacists is pending approval. Breakfast and lunch will be served. This event is conveniently close to the heart of biopharmaceutical companies in the Bay Area, the airport, and public transportation.
WHERE: San Francisco Airport Marriott Hotel, Burlingame, CA
WHEN: September 23-24, 2010
TO REGISTER: Visit http://www.pacificdrugsafetysummit.com
September 23, 2010 - Featured Tutorials
Hosted Application Solutions for Pharmacovigilance
Wade Weinzetl, Senior Director of Safety Systems, Sentrx
Good Pharmacovigilance Practices During Clinical Trials
James Buchanan, PharmD, Senior VP, Pharmacovigilance and Risk Management, BioSoteria, Inc.
Safety Monitoring and Reporting for Products Operating Under a REMS With ETASU
Wenda K. Brennan, R. Ph., Director Pharmacovigilance
Catherine Sigler DVM, MPH, PhD, Senior Epidemiologist, Safety, Epidemiology, Registries & Risk Management Group, United BioSource Corporation
Good Pharmacovigilance Practices Postmarketing
Sally Van Doren, PharmD, President and CEO, BioSoteria, Inc.
Risk Evaluation and Mitigation Strategies (REMS)
An Overview of Current Regulations and Approach to Documentation and Preparation
Mark Loudon, Director of Regulatory Compliance, Aris Global
Dr. Jacinta Aniagolu-Johnson, Director, PV & Risk Management, Synowledge (an Aris Global affiliate)
Global PV Compliance Monitoring and CAPA Management
An Overview and Case Study on How to Efficiently Monitor, Improve and Sustain ICSR Compliance
Vladimir Laguerre, Partner, Foresight Group International
Brian Dinardo, Partner, Foresight Group International
September 24, 2010 – Featured Topics and Speakers
The Changing EU Pharmacovigilance Landscape
Valerie Simmons, MB BS FFPM
Lilly QPPV Executive, Global Patient Safety,
Eli Lilly & Co Ltd., UK
The Sentinel Initiative and Healthcare Database Outcomes Research
Moving Pharmacovigilance in a New Direction?
Mary Mease, RPH, MPH
Sr. Dir. Medical Affairs, Epidemiology & Outcomes Research
Quintiles
Signal Detection and Evaluation of Drug-Induced Hepatotoxicity
Catherine Hardalo, MD
Vice President, Clinical Development
Cadence Pharmaceuticals
Coping with the Changing Demands on a Drug Safety Department
Tobias Peschel, MD, PhD, MBA
Vice President, Drug Safety & Public Health
Gilead Sciences
Successfully Navigating a Pre-Approval Inspection from a Drug Safety Perspective
Bethany Van Veen
Director, Safety Operations Drug Safety Risk Management
InterMune, Inc.
REMS Case Study: One Company's Experience
Eleanor Segal, MD
Vice President, Medical Safety Officer
Actelion Pharmaceuticals Ltd.
REMS Assessments: A Description of a Busy First Year of Kab Surveys
Catherine Sigler DVM, MPH, PhD,
Senior Epidemiologist, Safety, Epidemiology, Registries & Risk Management Group
United BioSource Corporation
A Framework for Opioid REMS Assessment
Gregory M. Bogdan, PhD
Research Director - RADARS® System
Rocky Mountain Poison & Drug Center - Denver Health
Forming a PV Regional Professional Network
Julie Acquafredda, MBA
Senior Project Manager PV
Takeda Global R&D
To expand your professional network and find out more about the largest annual drug safety conference in the Western U.S., visit http://www.pacificdrugsafetysummit.com and register today.
About BioSoteria
Founded in 2007 with a strong vision of a progressive drug safety and pharmacovigilance consulting services and education, BioSoteria serves the outsourcing needs of the pharmaceutical industry. From strategic risk management consulting services and full-service drug safety operational capabilities to world-class award winning pharmacovigilance training and education programs, BioSoteria provides unmatched experience, expertise, and leadership to support your company's efforts to maximize your product's benefit-risk profile. For more information, go to http://www.biosoteria.com.
# # #