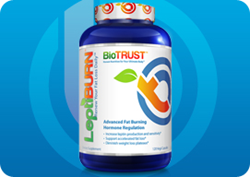 I highly recommend all their products and look forward to more coming out.
San Diego, CA (PRWEB) July 18, 2012
BioTrust review of the new Joel Marion and Josh Bezoni's new supplement company has turned out all positive as they ready to begin taking orders from the public. To start with the company is carrying four products but will quickly expand. The products looked at are LeptiBurn, IC-5, BCAA Matrix and BioTrust Low Carb.
At first look at the Bio Trust website one may believe that this is just another supplement company but upon closer inspection one will realize they pride themselves on being different. Josh Bezoni and Joel Marion combined have helped millions of people world wide lose fat and dramatically change their lives for the better by providing information, tools and training. They have always struggled with recommending many supplements to their clients because they knew that the industry is tarnished with scams and shady practices.
This is what led them to create a whole new type of Supplement company. To begin with BioTrust offers an unheard of 100% money back one year guarantee. If one does not get results or don't like it for any reason they can return it and get a refund.
Other positives about their supplements:
-- They only use top-quality, all-natural ingredients that are free from hormones, antibiotics, artificial sweeteners, colors, flavors and preservatives.
-- Products that actually work because they contain the precise Scientific Dose™ of each key ingredient for real results (most companies don't do this)
--Strict quality control testing by a third party.
A reviewer from HealthAvenger.com states, "Joel and Josh have really outdone themselves with BioTrust. They have gone through many steps that many other companies would never do, just to save a penny. The prices are competitive, the products are pure and of the highest quality and for those who still have doubt, all products come with the crazy one year money back guarantee. I highly recommend all their products and look forward to more coming out."
For those that want to learn more about BioTrust or get access to any of them should visit the official website now.