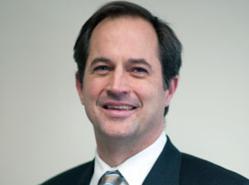 Birmingham, AL (PRWEB) July 01, 2011
A Birmingham law firm has eliminated much of the confusion surrounding personal injury claims and lawsuits with the redesign and launch of its website.
The online home of the Belt Law Firm, P.C., at http://www.BeltLawFirm.com, provides straightforward and detailed information about a variety of legal issues surrounding personal injury litigation.
"Our attorneys at the Belt Law Firm have more than 65 combined years of trial experience in federal and state courts, administrative agencies and in arbitration proceedings," said Birmingham personal injury lawyer Keith T. Belt, Jr., who founded the firm in 2005. "We take great pride in how we and our clients work as a team to help injured people not only recover from their injuries, but also move on with their lives, and that same spirit of teamwork guided the development of the information we've put on our website."
Belt is a Birmingham native who has worked as an attorney at law since 1994. His current practice focuses on wrongful death, personal injury, alcohol server liability, commercial disputes, fraud, environmental contamination, products liability and class actions.
Topics discussed and explained on the Belt Law Firm site include car accidents, class action lawsuits, traumatic brain injuries, insurance fraud and bad faith insurance, workplace accidents and workers' compensation, among numerous other practice areas.
"This website represents a valuable new legal resource for Alabama residents of Birmingham, Montgomery and Selma, as well as in the Huntsville-Madison-Decatur and Muscle Shoals-Florence areas in the state's north," Belt said. "We have staffed offices across the state, and now our website puts that expertise at the fingertips of all Alabamans who are dealing with injuries from car wrecks and other accidents."
The attorneys of Law Firm have obtained more than $100 million in settlements and trial verdicts for its clients in Alabama and across the country.
Consultwebs.com assisted the Belt Law Firm in the website's design and content development.
"Consulting our website is the first step if you have suffered injury due to another person's actions," Belt said. "The next thing to do is to contact the Belt Law Firm to ensure that you have a professional, experienced legal advocate standing beside to you to protect your rights."
About Belt Law Firm, P.C.
Belt Law Firm, P.C., is an Alabama personal injury law firm that represents the victims of insurance fraud (insurance policy disputes and bad faith insurance practices) and dangerous and defective products throughout the communities of Birmingham, Bessemer, Cullman, Tuscaloosa, Jasper, Homewood, Jefferson County, Shelby County, Walker County, Blount County and St. Clair County. Although the firm's focus is on local litigation in Alabama, the firm's attorneys handle cases across the country. To learn more, call the firm toll-free at (888) 933-1514 or use its online contact form.
###