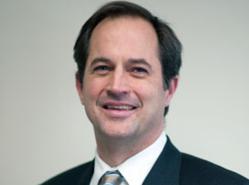 [I]t is critical that all of the adults involved in the game – particularly coaches, trainers and other athletic officials – be vigilant in ensuring their safety as the law requires.
Birmingham, AL (PRWEB) August 18, 2012
As football and other sports practices get underway at high schools across Alabama, fears loom over an alarming rise in traumatic head injuries, according to Birmingham personal injury attorney Keith T. Belt, Jr.
August 6 was the first day of practice for football and other fall sports governed by the Alabama High School Athletic Association. But the games on the gridiron will be played against a disturbing backdrop, as reported by U.S. News & World Report.
"High school and youth football players sustained 14 brain injuries with long-lasting damage in 2011 – the highest number in more than 25 years," the magazine reported, citing statistics from the National Center for Catastrophic Sports Injury Research. "[B]rain injuries with incomplete recovery reached the double digits in three of the past four years."
Belt, founder of Belt Law Firm, P.C., says these statistics show the importance of not letting the thrill of a sport distract from the safety of the participants.
The Birmingham personal injury lawyer served on a committee that worked on drafting H.B. 308 (now Section 22-11E-2), a law that requires parents and coaches to learn about the risks of concussions and forbids any young athlete who has suffered a concussion from participating in the sport until receiving written clearance from a physician.
"We are excited for our young athletes and applaud their skill and dedication," Belt says. "At the same time, it is critical that all of the adults involved in the game – particularly coaches, trainers and other athletic officials – be vigilant in ensuring their safety as the law requires."
In addition to the rise in amateur sports injuries, two fatalities, both involving head and neck trauma while playing football, occurred in 2011, according to the National Center for Catastrophic Sports Injury Research, based at the University of North Carolina in Chapel Hill.
One death took place when the athlete was being blocked in a helmet-to-helmet collision during a game. The second death occurred when the player was making a tackle in practice, the Center said. High school football accounted for the greatest number of catastrophic injuries of all fall sports in 2011, according to the Center.
Violent hits involving the head can result not only in brain injuries but also cervical spine injuries, both of which can result in permanent mental or physical disability, Belt said.
Traumatic brain injury (TBI) occurs when an external force traumatically impacts the brain. It can be caused by falls, vehicle accidents, sports collisions and violence.
"It is important when dealing with TBI that the victim receives sound medical and legal advice," says Belt, whose work on behalf of injury clients has earned recognition from the American Trial Lawyers Association and Alabama Super Lawyers. "Brain injuries are complex matters."
A Purdue University study shows that concussions are likely caused by many hits over time and not a single blow to the head. For this reason, Belt says it is critical for coaches and athletic officials to teach proper tackling and blocking techniques.
"They should always be on the lookout for signs of concussion and other major injuries and should be prepared to react quickly and appropriately," Belt says. "It is also important for parents to know their legal rights and options if athletic officials neglect the duty of care owed to these young athletes. At our firm, we are committed to helping guide people through these serious issues."
About Belt Law Firm, P.C.
Belt Law Firm, P.C., is an Alabama personal injury law firm that represents the victims of insurance fraud (insurance policy disputes and bad faith insurance practices) and dangerous and defective products throughout the communities of Birmingham, Mobile, Bessemer, Cullman, Tuscaloosa, Jasper, Homewood, Jefferson County, Shelby County, Walker County, Blount County and St Clair County. Although the firm's focus is on local litigation in Alabama, the firm's attorneys practice throughout the country. Belt Law Firm has lawyers licensed in Alabama, Florida, Georgia, Tennessee, New Mexico, and Colorado. The firm's main office is located at 2204 Lakeshore Drive, Suite 208, Birmingham, AL 35209 (local phone (205) 933-1500). To learn more, call the firm toll free at (888) 933-1514 or use its online form.