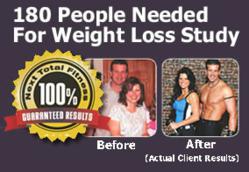 Participants must be serious about changing their life and committing to a program that will help them achieve the best results they can. We are here to help people lose weight, get healthy and hold them accountable for sticking with our program
Birmingham, Alabama (PRWEB) May 30, 2012
NEXT Total Fitness (Hoover, Roebuck & Inverness) is seeking 60 people per club to participate in an innovative 12-24 week weight loss study. Participants must have 15-100 to lose and be willing to attend three 30 minute sessions per week and a weekly support group meeting. All participants will also agree to follow the advice of their personal Fitness Coach. All participants who reach their overall weight loss goal will be asked to be a NEXT Total Fitness Before and After Spokesperson by writing a testimonial and taking before and after photos.
This free study is designed to help participants lose body fat, improve muscle tone, control diabetes, lower blood pressure, decrease cholesterol and improve bone density. To qualify participants must be Ages 18-80, Must have 15-100 pounds to lose, not currently exercising on a regular basis. Participants must agree to participate in 24 week weight reduction study, attend 3, 30 minute sessions per week, agree to follow sensible nutritional eating plan Monday - Friday, Agree to record statistics in private weight loss journal. "This is not a magic pill program" says Randy Young, fitness consultant for Next Total Fitness. "Participants must be serious about changing their life and committing to a program that will help them achieve the best results they can. We are here to help people lose weight, get healthy and hold them accountable for sticking with our program". Next Total Fitness offers access to the most qualified staff and trainers, specialty group training and technically superior functional strength, suspension and cardio equipment. We are Birmingham's best gym.
With headquarters in Birmingham, Alabama, Next Total Fitness offers three incredible health club locations. Next strives to deliver an unmatched fitness environment by providing cutting edge training programs such as suspension training, plyo stations, boxing, kickboxing, functional training and much more. This, along with tremendous one on one personal training programs and specialty group training make Next the most innovative fitness centers in Birmingham.