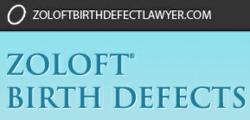 In this study PPHN was six times more common in babies whose mothers took an SSRI antidepressant after the 20th week of the pregnancy compared to babies whose mothers did not take an antidepressant
(PRWEB) October 26, 2011
Flood Law Group, LLP, a litigation firm, is sponsoring ZoloftBirthDefectLawyer.com, an online resource that aims to help individuals in learning about the possible risks of birth defects when Zoloft® is taken during pregnancy.
According to Flood Law Group, LLP, any woman who takes Zoloft® during her pregnancy and gives birth to a baby with a congenital defect might be eligible to seek financial compensation by filing a Zoloft® birth defect lawsuit.
Zoloft® belongs to a class of antidepressants called selective serotonin reuptake inhibitors (SSRIs) which are designed to treat major depression disorder, posttraumatic stress disorder, obsessive-compulsive disorder panic disorder and social anxiety disorder.
Since 2005, evidence has shown that Zoloft® and other SSRIs may be linked to an increase in the risk of various birth defects, including heart defects, abdominal wall defects, neural tube defects, head and skull malformations and limb reduction defects.
In July 2006, the U.S. Food and Drug Administration (FDA) issued a public health advisory to notify health care providers and patients about the risk of a serious and life threatening lung condition called persistent pulmonary hypertension (PPHN) in babies whose mothers took SSRI antidepressants during their pregnancies.
The FDA said it based its alert on information from a study that focused on newborn babies with PPHN. The study was published in the Feb. 9, 2006 issue of The New England Journal of Medicine.
"In this study PPHN was six times more common in babies whose mothers took an SSRI antidepressant after the 20th week of the pregnancy compared to babies whose mothers did not take an antidepressant," the agency said in the alert.
Flood Law Group, LLP helps infants and families that are affected by Zoloft® birth defects pursue lawsuits for damages. ZoloftBirthDefectLawyer.com is an online resource designed to help people in learning about the possible risks of birth defects when Zoloft® is taken during pregnancy and was created to help affected infants and families seek compensation for their pain and suffering.
For more information about the possible risk of Zoloft® birth defects, please call 1-866-674-9970.
# # #