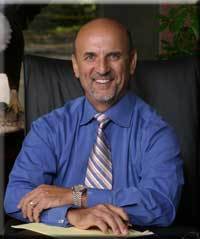 The Best of Los Angeles Law
Los Angeles, CA (Vocus) March 11, 2010
John Bisnar, founding partner of the California personal injury law firm of BISNAR | CHASE (http://www.BestAttorney.com) and a 32-year law veteran, has been named a 2010 Top Southern California Attorney by Los Angeles Magazine. The Los Angeles Magazine accolade, revealed in its February issue, follows John's recent appointment by Orange Coast Magazine as a 2010 Southern California Super Lawyer three years running.
John was also recently featured in Newsweek's "The Best of Los Angeles Law," as part of a larger Newsweek interview issue dedicated to "people who matter most," according to the magazine, with in-depth Q&A from movers and shakers such as Hillary Clinton, Henry Kissinger, Bill Clinton, Jeff Bezos of Amazon.com, movie directors James Cameron and Peter Jackson and popular talk show hosts Bill Maher and Joe Scarborough.
Bisnar is a native of Southern California and a U.S. Army veteran. In 1974, he graduated cum laude from California State University, Long Beach with a B.S. Degree in Finance/Investments. In 1978, Bisnar received his JD degree from Pepperdine University School of Law. He was admitted to the California State Bar in July 1978 and shortly after, he graduated from Pepperdine University College of Trial Advocacy. In 1996, he was named a "Community Hero" by The United Way, Orange County, California and in that same year, was an Olympic torch carrier transporting the Olympic flame through Orange County on foot.
Today, John is a top Orange County attorney handling the business affairs, marketing, and client care programs for BISNAR | CHASE. He acts as the firm's chief negotiator, manages the day-to-day client contact and is responsible for the running of the business of the law firm. He also leads client care and negotiation training programs for his staff while sharing his skills with other attorneys as a frequent industry lecturer and guest speaker.
John has a long-standing reputation for providing compassionate, clear advice and getting outstanding results for victims of car accidents, defective products and general negligence. To date, he has represented 6,124 clients with a 97.8% success record. Having recovered hundreds of millions of dollars for injured accident victims and the families of deceased accident victims, John is a passionate advocate of consumer rights and has been praised for his tenacity in standing up to large corporations, auto makers and governmental entities on behalf of his clients.
In 2009, Avvo.com, an online attorney rating service, gave John a "perfect 10" score and "superb" rating based on his background, years of experience as a personal injury lawyer, successful track record, impeccable reputation with clients and peers, and professional accomplishments.
John's book, "The Seven Fatal Mistakes That Can Wreck Your California Personal Injury Claim," is an authoritative guide for anyone who has suffered a personal injury in California. It is a comprehensive handbook that spells out the important steps one needs to take immediately after suffering a personal injury, the pitfalls to avoid and the best way to get fair compensation.
About BISNAR | CHASE
The BISNAR | CHASE law firm's Los Angeles personal injury attorneys represent people who have been very seriously injured or lost a family member due to an accident, defective product or negligence throughout California. The law firm has won a wide variety of challenging personal injury and defective product cases, involving car accidents, work related injuries, dog attacks and defective products made by Fortune 500 companies.
Visit their blog at http://www.CaliforniaInjuryBlog.com.
###