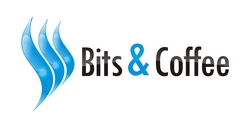 Craiova, Romania (PRWEB) July 1, 2009
Bits&Coffee, the creators of batch image converter program BatchPhoto, introduces today an online application designed to perform common image processing operations on pictures.
The online application can perform operations like: convert, resize, crop, and rotate. The tool is designed to be easy to use and easily accessible from any computer connected to the Internet without the need to install a software program. This is a free, no-frills service offered by Bits&Coffee as a complement to its commercial image converter program, BatchPhoto.
The online image converter can read about a dozen graphic formats and convert the uploaded images to almost 100 image formats, including popular formats such as: JPEG, PDF, TIFF, GIF, PNG, TGA, and BMP. Users can easily resize photos based on predefined profiles or custom specified dimmensions in either pixels or percentages.
Users can also crop pictures with the crop feature of the online application. The cropping rectangle can be visually adjusted and also manual fine-tunings can be made to the coordinates. The rotate feature allows the correction of portrait photos that were saved as landscape, by rotating with 90 degrees clockwise or counterclockwise.
The online application can be accessed from any computer or device connected to the Internet at the following web address: http://online.batchphoto.com/. Bits&Coffee will continue the development of this tool with the addition of new and useful features.
Bits&Coffee SRL is a privately held software company from Craiova, Romania (European Union). At Bits&Coffee we create software products that help our users be more productive when working with digital photographs. For more information, contact Bits&Coffee, street Spania P6-3, 200726 Romania. Phone: +40(722)242-277 Fax: +40(351)430-046.
###