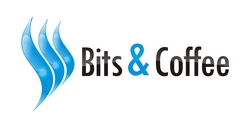 Craiova, Romania (PRWEB) October 2, 2009
Bits&Coffee has released BatchPhoto v. 2.6, a powerful Windows picture converter program that makes it easy to annotate, touch up, transform, apply effects, convert and rename hundreds of pictures in a single operation. Instead of enhancing and adjusting pictures individually, BatchPhoto lets you select a group of images, define a series of edits, and apply them in a single operation.
With version 2.6 BatchPhoto is now fully compatible with the new operating system from Microsoft(R), Windows 7 and has a new major feature: Auto Rotate.
Most of the latest digital cameras now came equipped with orientation sensors that recognize the portrait or landscape orientation of the camera when taking a picture and save this information into the image file. In spite of this feature the portrait images are still saved as landscape by most digital cameras and need to be rotated afterwards by the user.
BatchPhoto makes the task of rotating digital photos very easy and fast by processing hundreds of pictures in one session and by taking advantage of multi-core processors to speed-up the process. The operation can be performed even without starting the application, directly from Windows Explorer's contextual (right-click) menu.
BatchPhoto is an image converter software that can read and write more than 130 image file formats, including: JPEG, TIFF, PDF, PNG, GIF, BMP, EPS, TGA, and PSD. It can also read RAW image formats from most DSLR digital cameras.
Overall, BatchPhoto has 40 graphical filters that can be applied to pictures. The filters are divided into four main categories: Annotate, Touch Up, Transform, and Effects. The program is designed with productivity and ease of use in mind, so the user can save settings and use profiles for speeding up common tasks. BatchPhoto adds itself to Windows Explorer's contextual (right-click) menu, so the user can apply predefined or custom defined profiles to groups of pictures with ease.
BatchPhoto v. 2.6 runs under all versions of Windows, including Windows 7, Windows Vista and Windows Server 2008. It comes in two editions: Home and Pro priced at $29.95(US), and $59.95(US). BatchPhoto may be purchased securely online at http://www.batchphoto.com/. Quantity discounts and site licenses are available. A free 30-day trial version can be downloaded from the same web address.
Bits&Coffee SRL is a privately held software company from Craiova, Romania (European Union). At Bits&Coffee we create solutions that improve the productivity of our users, when working with digital photographs. For more information, contact Bits&Coffee, street Spania P6-3, 200726 Romania. Phone: +40(722)242-277 Fax: +40(351)430-046
Evaluation Copy Available on Request
# # #