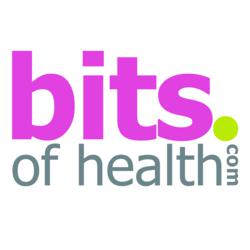 NASA says "one gram of algae has the nutritional equivalent of 1,000 grams of fruits and vegetables."
Boston, MA (PRWEB) August 07, 2012
With the Olympics in full swing, interest in the nutritional secrets of the winners is at an all-time high. And for good reason. Olympic athletes have full-time trainers and nutritionists whose entire careers ride on the athlete's performance. No wonder their nutritional secrets are so closely guarded. The most surprising one to leak out is algae and thanks to a Boston company called Bits of Health Inc. it's now available for everyone, not just elite athletes.
Olympic athletes have relied on algae for over four decades because nothing else in the world matches its nutritional density or ability to deliver energy, endurance and vitality, all naturally. One of the first athletes to attribute their Olympic success to algae was USA Olympian Lee Evans, a four-time gold medalist and holder of four world records in track and field. Evans won Olympic Gold at the 1968 games in Mexico and said spirulina algae improved my training, gave me speed and improved my endurance all of which resulted in my faster times." But Evans is not alone in crediting algae for his athletic success. For the last ten years, the Chinese Government has insisted their Olympic athletes take spirulina algae. Other elite groups such as NASA, the World Bank, United Nations and Carnegie Institute have endorsed algae for decades as the most nutritionally dense food in the world. The reason? Algae has the highest concentration of nutrition and protein in the world. It has over 60 percent protein compared to meat which is only 22 percent protein. It also has 40 vitamins and minerals, more iron than spinach, more beta carotene than carrots, more chlorophyll than wheat grass, more antioxidants than anything in the world, all the B vitamins, electrolytes, magnesium, potassium and more. Turns out that algae is not only a nutritional superstar, but at just one calorie per tab, it is also the most nutritionally dense, lowest calorie in the world. Algae has been shown to increase an athlete's energy, endurance, speed, and mental agility. It also helps prevent colds, stops hunger, reduces blood pressure, cholesterol and fatigue, improves digestion, helps with weight loss, removes toxins, balances blood sugar, builds the immune system and more. No wonder Olympic athletes have kept it a secret. But it's not just Olympic athletes who have benefited from algae. For the last five decades, tens of millions of consumers in Japan have also used it to improve their energy, health, vitality and longevity. So why haven't American consumers or athletes ever heard of it?
Three years ago, a Boston company also asked this question. Turns out that algae is so nutritionally dense and its health benefits so vast that no company had ever summarized them into a few simple terms for American consumers and athletes to understand. Until now that is. Bits of Health Inc. are the first to do this. They even gave their algae brands easy names that consumers and athletes could relate to like ENERGYbits®, SKINNYbits® and RECOVERYbits®. This is in stark contrast to the typically used "chlorella pyrensoida" and "spirulina platensis" which are algae's scientific names but hard to pronounce or remember. Bits of Health Inc. also made algae easy to take. Their algae is sold in tiny tablets called "bits" that are easily swallowed or chewed. Just open a bag of bits, shake out a handful, swallow and you're done. No cooking, no cleaning, no mixing, no mess, just 100% pure nutrition that immediately improves your energy and health. Their algae is so easy to take, it may even prove to be the answer to America's health and nutrition crisis. With a pedigree that includes fifty years of use and endorsements about its nutritional profile from global authorities, it's hard to imagine why not.
In the three years since they launched, Bits of Health Inc. have established themselves as the gold standard in algae, selling only the highest quality, organically grown algae. Their algae is sold online at their five websites including bitsofhealth.com in bags of 1,000 tabs that are swallowed or chewed. One handful of algae bits delivers all the nutrition, greens and protein one needs for the day without sugar, caffeine, chemicals, soy, gluten or any other artificial ingredient. And all for just one calorie per tab. With a rapidly growing fan base of Olympic athletes, professional athletes, triathletes, fitness enthusiasts, celebrities, models, moms, musicians, teachers, executives, students, kids and even retirees, the buzz about their algae is palpable. So, whether you want to stay energized at work, win your next golf game, run a triathlon, have fewer colds or just stay up late to watch your favorite Olympic athletes, now you can do it naturally with algae bits, all thanks to Bits of Health Inc. and their four algae products [ ENERGYbits®, SKINNYbits®, RECOVERYbits® and VITALITYbits®. For more information or to purchase yours, visit http://www.bitsofhealth.com, http://www.energybits.com, http://www.skinnybits.com, http://www.recoverybits.com or http://www.vitalitybits.com.
ABOUT BITS OF HEALTH ™ INC.
Bits of Health Inc.™ is a three year old, nutrition company based in Boston, MA that is making algae easy to understand and easy to take. Algae helps boost physical energy, mental energy, endurance, longevity and weight loss, helps prevent colds, chronic illness, fatigue and hangovers and provides the critical nutrition missing from most American diets. The company's spirulina and chlorella algae tabs are sold to consumers and athletes. Their algae is referred to as bits of "high protein, high performance food." Their algae has just one ingredient, over 60% protein, 40 vitamins and meets all FDA requirements. It is grown organically and dried into tiny tabs or "bits" that bear a resemblance to raisins but have 1,000 times more nutrition. Their four algae brands are ENERGYbits®, RECOVERYbits®, SKINNYbits® and VITALITYbits®. Each brand of algae provides different health benefits and are sold in re-sealable bags of 1,000 tabs for $115 that can be purchased from any of the company's five websites at bitsofhealth.com, energybits.com, skinnybits.com, recoverybits.com, and vitalitybits.com. Each bag comes with a travel tin that can be refilled each day to ensure a ready supply of energy and protein to take prior to workouts, when hungry or as a quick way to help stop colds or prevent hangovers. Minimum serving size is 30 tabs. Tabs can be swallowed or chewed. Each tab contains one calorie. Bags are shipped nationally and internationally. For more information about the products, visit website bitsofhealth.com. For more information about the company, contact Founder and CEO Catharine Arnston at (office) 617-886-5106 or catharine(at)bitsofhealth.com.
###