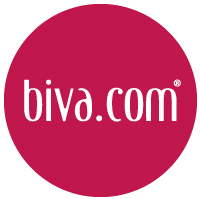 We're offering our members a concept of e-commerce inspired by the tremendous success of the online private sales websites in Europe
Miami, FL (PRWEB) July 9, 2010
Biva.com, which features free membership, provides limited-time sales events for top brand clothing, designer accessories, watches, jewelry and fragrances – all at consumer-friendly prices. The site features private sample sales lasting between 48 and 72 hours daily, with discounts of up to 75 percent off regular prices.
"We're offering our members a concept of e-commerce inspired by the tremendous success of the online private sales websites in Europe," said Benjamin Gievis, co-founder of Biva.com. "This is an exciting opportunity for savvy consumers to save money with a one-stop shop for quality products and a new and exciting way to find deals online."
Gievis and business partner Jean-Philippe Raynaud have been making a name for themselves in the web business community for over ten years. In 1999, they started an interactive advertising agency, Chewing Com, which was acquired by Aegis Media. The pair settled in the U.S. in 2007 with an eye on e-commerce.
With Biva.com, the pair has carved a unique niche in the e-commerce community by combining top-quality customer service with great deals on designer brands. The company guarantees the authenticity of all products sold on the site and customers can monitor their orders in real time up to delivery.
"Our team is focused on providing a premium service to our members," Gievis said. "We believe that on top of good deals, our members deserve state-of-the-art customer service. We know that this is key to building strong, long-term relationships.
Biva.com also features an award system for members who invite friends. When that friend makes his or her first purchase, the user who sent the invitation receives $10.
The site, which debuted in June, is open only to members. Users are encouraged to sign up for no cost at Biva.com/Signup.
###