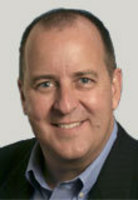 Dan's extensive experience in growing new markets and proven track record building effective account teams will be instrumental as we enter our next phase of growth
San Mateo, CA (PRWEB) August 21, 2007
Biz360® Inc., the leading provider of media and market intelligence solutions, today announced the appointment of Dan Kidd as vice president of sales. He will be responsible for leading the company's sales operations, including the management of the direct, partnership and channel sales teams. Mr. Kidd is recognized in the industry for his ability to quickly establish leadership in new markets, consistently exceed revenue goals and build lasting client relationships.
"Analyzing online discussion about a company, its products and competitors is now critical to business success," said Mr. Kidd. "Brand perceptions are increasingly formed on the Internet and companies in the dark about their online perception put their reputation, brands and revenue at risk. Biz360 offers a unique and market-leading solution for traditional and social media analysis that helps clients measure and manage corporate reputation around the globe."
Mr. Kidd brings over 20 years of sales, marketing, strategy and leadership to his position at Biz360, including relevant market intelligence and technology experience. Prior to Biz360, Mr. Kidd was senior vice president of sales at Brandimensions, a research company that analyzes online consumer-published content to advance business decision-making, where he was responsible for building and implementing the company's sales strategy. Mr. Kidd also provided leadership and sales strategy to Protegrity, Cisco, Veritas and Silicon Graphics.
"Dan's extensive experience in growing new markets and proven track record building effective account teams will be instrumental as we enter our next phase of growth," said Brad Brodigan, chief executive officer at Biz360, Inc. "He will help lead initiatives to understand client needs as we significantly expand our service offering. Global 2000 companies need to know what their customers and key influencers are saying online, through traditional and social media channels, because today's conversations impact tomorrow's revenue."
About Biz360
Biz360 delivers media and market intelligence solutions to Global 2000 business decision makers, providing them with a 360-degree view of their marketplace. The company gathers and analyzes the vast amount of traditional and social media about an organization, its brands, its competitors and its products to deliver real-time insights that help our clients shape market perception, respond to competitive threats, evaluate trends and issues and improve the return on their marketing investments.
Our clients include industry-leading global companies, including AAA, Aetna, AstraZeneca, PacifiCare Health Systems, Sun Microsystems and Xerox. Biz360 can be reached at 866.424.9360 or http://www.biz360.com.
###