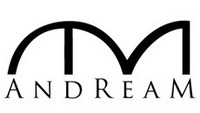 Throughout all the online jewelry shops, andreamjewel.com comes with the tide of fashion and it will undoubtedly become one of the hottest around,
Livonia, MI (PRWEB) July 4, 2010
BizArk, the promising e-commerce solutions provider, has cooperated with AndreaM, one of the largest jewelry manufacturers and retailers, to help launch their first online shop -- andreamjewel.com -- on July, 2, 2010.
By providing customers with wonderful cubic zirconia jewelries of the highest quality, the new website is expected to set-off a whirlwind of CZ jewelry throughout the internet. AndreaM use this online shop as a platform to launch their fabulous crystal and pearl jewelry.
AndreaM, while celebrating their 10th anniversary, invited BizArk to join in and help them to launch their first online shop andreamjewel.com. "Throughout all the online jewelry shops, andreamjewel.com comes with the tide of fashion and it will undoubtedly become one of the hottest around," noted the CEO of BizArk during a speech at the beginning of the celebrations.
BizArk also pointed out the reason why they chose AndreaM and provided services for them were their unique design, high quality and first class service. "We intend to bring AndreaM's blessing to every corner of the world; we intend to achieve the ideal of every customer; and we intend to be convinced that every woman deserves to own unparalleled jewelry," said President of AndreaM Bill Brown when explaining the design concept of her brand. "No matter earrings, bangles, necklaces, brooches, rings or bracelets, all are 100% quality guaranteed. From the workmanship to the material, everything is the best," she added. To ensure the selection is of the highest quality, all AndreaM CZ jewelry goes through 21 quality control points in the manufacturing process and is inspected again by their laboratory. AndreaM promises to offer high-quality jewelry at attractive prices. Extraordinary jewelry, useful guidance, and easy-to-understand jewelry education are provided on andreamjewel.com to help customers find the jewelry that's perfect for any occasion.
Andreamjewel.com represented a successful transfiguration from real shop to internet marketing by choosing BizArk as a partner. Some customers reviewed that andreamjewel.com will set off a whirlwind of cubic zirconia through the internet. Some gave comments that although the real shop of AndreaM is very famous, it is not so easy to popularize it online. More gave best wishes to AndreaM. Both BizArk and AndreaM believe that andreamjewel.com will inject vitality into online jewelry and have a great impact on online jewelry sales.
About andreamjewel.com
Andreamjewel.com is the first online shop which specializes in the production of cubic zirconia, crystal and pearl in AndreaM. They are devoted to keeping up with fashion trends and provide fabulous jewelry with unique designs and excellent quality, as well as first-class services.
About BizArk Service Ltd.
BizArk is an international trading company that provides all-in-one e-commerce solutions & services for online stores, specializing in website construction, network marketing, website monitoring & security, as well as support services. http://www.abizark.com/index.html.
# # #