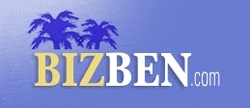 Sellers need to know how buyers think when formulating their exit strategies
La Jolla, CA (Vocus) August 6, 2009
Small business owners who are thinking about selling, wondering what their companies are worth, and looking for advice about preparing their enterprises for the market will get a valuable education in a free seminar on August 12 (Wednesday) in La Jolla, California.
Offered by Acquisition Services Group and presented by business broker Steve FitzGerald, the session is part of the BizBen series of live workshops provided to buyers and sellers of small and mid-market businesses.
The workshop, "What's My Business Worth in Today's Market?" is targeted to owners of privately held companies who, in FitzGerald's words: "know that they don't know the information they need, so they can maximize the return from sale of their businesses."
He pointed out that many sellers fail to think and plan well ahead and aren't fully prepared. About entrepreneurs ready to sell and wanting to realize a good package of price and terms, FitzGerald said, "If you didn't start two or three years ago, it may be too late."
He noted that a key subject covered in the seminar is valuation of businesses for sale. "We feel it's important for people to understand how to use their financial information to calculate a range of value." According to FitzGerald, business owners not familiar with how the marketplace determines a range of value for a business "always think the business value is higher than it is."
Also a key topic in the workshop concerns the funding often needed to complete a purchase. FitzGerald notes there have been significant changes in the credit market for small businesses since the economic crisis began. Workshop participants will learn that money was not available for buyers until recent months when the SBA (Small Business Administration) changed the rules to get approved lenders to free up capital.
Another subject to be covered concerns the 'perception' of entrepreneurs looking for businesses to buy. "Sellers need to know how buyers think when formulating their exit strategies," said FitzGerald.
See the complete BizBen schedule of upcoming live workshops & online webinars at:
http://www.bizben.com/blog/category/california-educational-events.php
This live workshop on Wednesday August 12th is scheduled from 6:00 pm to 7:30 pm, the workshop will be held at 4275 Executive Square, in the San Diego suburb of La Jolla. To register, call 858-320-0474.
# # #