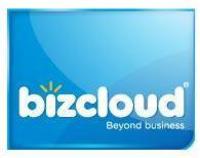 "BizCloud is an innovative provider of cloud services for small and medium businesses," said Steve Crawford, vice president of marketing for Jamcracker
San Francisco, CA (PRWEB) February 16, 2010
BizCloud, the small business cloud computing company, today announced that it will provide a wide range of web-based applications and services to small and midsize businesses via the BizCloud Platform Application Marketplace. BizCloud will source the applications from the Jamcracker Services Delivery Network (JSDN), which will provide the back-end provisioning, delivery, support, and billing.
The popularity of Software as a Service (SaaS) solutions with companies of all sizes is increasing rapidly due to the business value that they provide. More and more business owners are realizing that SaaS can improve their business productivity and increase revenue. BizCloud has expanded its offerings with hosted on-demand software services that can help small businesses reduce their IT costs and be more productive as they free up their time to focus on their core business operations. Additional business solutions available from BizCloud Platform include:

BizCloud Community and Collaboration Software from Microsoft and Cisco Systems.
BizCloud Security and Continuity SaaS from MacAfee.
BizCloud Relationship Management SaaS from Microsoft Dynamics and Zoho.
"Jamcracker's SaaS solutions are a valuable addition to existing BizCloud product offerings," said Nebojsa Despotovic, VP of online marketing at Bizcloud. "Offering a wide range of SaaS products combined with BizCloud professional service and application development team will ensure a successful deployment and attainable ROI."
"BizCloud is an innovative provider of cloud services for small and medium businesses," said Steve Crawford, vice president of marketing for Jamcracker. "We are pleased they have chosen the Jamcracker Services Delivery Network as the backbone for their expansion into the SaaS market."
About BizCloud
Based in San Francisco, California, and offices in Europe and Asia, BizCloud (http://www.bizcloud.net) is an online business social utility focused on technology and cloud innovations to assist small business owners. BizCloud has mastered the art of integrated delivery alliances of cloud computing infrastructure, BPM platforms, business applications and service delivery organizations to deliver large inclusive customer outcomes for business owners. These Cloud Integrated delivery alliances cover Sales, Marketing, Operations and Engineering solutions customized to individual business needs.
About Jamcracker
The Jamcracker Services Delivery Network is a global services ecosystem that enables Carriers, IT Service Providers, Value Added Resellers (VARs), and Cloud solution providers to profitably deliver on-demand solutions to businesses of all sizes. Founded in 1999 by K.B. "Chandra" Chandrasekhar, the founder of Exodus Communications and chairman of e4e Services, Jamcracker's mission is to enable on-demand services delivery on a global scale. Jamcracker is a privately held company with headquarters in Santa Clara, California, and offices in Bangalore, India. For more information, visit http://www.jamcracker.com.
###