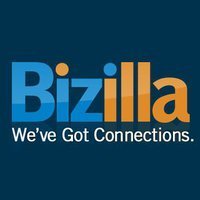 We're proud to support the IBBA as it continues to educate and develop growth of the business brokering community in the United States
Richmond, VA (Vocus) May 24, 2010
Bizilla, LLC (http://www.bizilla.com ), the fastest growing online marketplace for small business acquisition services in the United States, is sponsoring the annual IBBA Spring Conference for Professional Development on June 17-19. Additionally, the firm is serving as a Strategic Partner for all 2010 IBBA conferences and events.
"We're proud to support the IBBA as it continues to educate and develop growth of the business brokering community in the United States," says Hector Vazquez, Bizilla Managing Partner and IBBA member since 2009. "The workshops, conferences and seminars provide vital mentoring and education resources needed to keep the business broker and intermediary industry strong."
Continuing its dedication to the organization, Bizilla is sponsoring all 2010 IBBA events including: Spring 2010 IBBA Conference For Professional Development, Fall 2010 IBBA Conference For Professional Development, the AZBBA Spring Conference and Expo, CABB Productivity Conference, the NYABB Spring Conference, and the CVBBA Spring Conference.
The Professional Development 2010 Conference integrates industry leadership, technology, and entrepreneurship for the National small business community. It provides an in-depth look into the business broker industry and offers a networking opportunity for professionals to discuss emerging trends in the field. The conference will feature more than 20 industry leaders speaking, including Larry Sternberg, Chair, Management Consulting and Education at Talent Plus, William B. Conerly, PhD, Dr. Bart A. Basi, Hector Vazquez Managing Partner at Bizilla. For more information, visit http://www.ibba.org/Events/Spring2010Conference/tabid/306/Default.aspx and
http://www.bizilla.com/about/associations.
About Bizilla:
Bizilla was founded by experienced entrepreneurs Pat Hull and Hector Vazquez. Frustrated by business for sale Web sites that were cumbersome to use and cluttered with ads, Pat and Hector decided to apply their success as entrepreneurs and create Bizilla.
About International Business Brokers Association:
Headquartered in Chicago, IL, the International Business Brokers Association (IBBA) is the largest international, non-profit association operating exclusively for the benefit of people and firms engaged in the various aspects of a business brokerage and mergers and acquisitions. IBBA's cooperative business brokers and intermediaries can be found across Canada, Mexico, Asia, Europe, Australia, New Zealand and the United States.
The IBBA strives to create a professional relationship with successful business transaction advisors (CPAs, bankers, attorneys and others) to increase the image and value of the IBBA to its members and to be a leader in the exchange of business referrals.
###