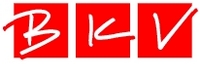 FEIN needed a strategic marketing partner who would help them drive measurable results while further enhancing their brand image in the United States
Atlanta, GA (Vocus) July 16, 2009
BKV recently added a new client: FEIN Power Tools (http://www.feinus.com), a world-renowned power tool manufacturer with more than 840 employees worldwide.
"FEIN needed a strategic marketing partner who would help them drive measurable results while further enhancing their brand image in the United States," said Maribett Varner, president, BKV. "We believe the programs we've created for FEIN will help them do just that."
Headquartered in Schwäbisch Gmünd-Bargau, Germany, with the primary U.S. location in Pittsburgh, Pa., FEIN develops and produces power tools for industrial and manual trades, including the metal, interior work and automotive sectors. A longtime innovator in handheld electric power tools, FEIN holds more than 800 active industrial property rights, including more than 500 patents and patent applications. The company, which was founded in 1867 and invented the first electric hand drill in 1895, markets its products through 16 international subsidiaries and representations in 61 countries around the world.
BKV's initial project for FEIN was a landing page for the company's MultiMaster product (http://www.4multimaster.com). Ongoing projects include a plan for launching two FEIN product lines to the metalworking industry, composed of dealer and customer research, direct mail, landing pages, print and online media, paid search, trade show support and public relations.
About BKV:
BKV is a full-service direct response and interactive agency composed of two major divisions: BKV in Kansas City builds creative solutions that employ innovative technologies to measurably grow clients' brands and sales, while the Atlanta division has created many successful national direct response campaigns utilizing DRTV, interactive, print advertising, direct mail and radio. Established in 1981, BKV specializes in helping marketers meet business goals with strategies that generate leads, convert those leads into sales and finally, into established and loyal relationships. The company uses a combination of both traditional and new media along with high performance creative and strategies that ensure we're driving response and maximizing return on clients' marketing budgets, while continually enhancing client brands. BKV serves local, national and international clients and is a member of the ICOM Agency Network, a professional association of marketing and advertising agencies from all over the world. For more information, visit http://www.bkv.com.
Name: Leanne Beezley
Phone: 913-901-2140
Email: pr (at) bkv.com
###