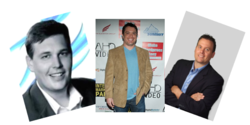 Our detailed report provides 6 steps that can help you start ranking in Google again
Austin, Texas (PRWEB) July 23, 2012
Is SEO no longer relevant after the Google Penguin update? Since it's release a short while ago, Google has sent out signals that indicate SEO is going to matter less in the future, and quality content is going to be paramount. According to Matt Cutts, new changes are going to "level the playing field", making it easier for the folks who don't focus on SEO to rank higher just by having a great, content rich site.
This has left some webmasters wondering if this signals the "end of SEO." However, according to the latest report by Black Box Social Media, SEO still has relevance.
"The goal of Google has always been to be able to have users obtain the most relevant answers as quickly as possible," says Nick Bridges, Co Founder of Black Box Social Media. "The Google Penguin update still rewards great, quality content. However, how do you determine what is good content? Google's algorithms still focus on links to serve as 'votes' to good content. Therefore, SEO is not dead."
So what can a company do if they have dropped in the search rankings post Penguin?
"Our detailed report provides 6 steps that can help you start ranking in Google again," says Mr. Bridges.
To view the report in detail, please visit the official Black Box Social Media blog at http://blackboxsocialmedia.com/Post-Google-Penguin-Report
About Black Box Social Media: Black Box Social Media is an online marketing company that utilizes multiple web 2.0 strategies including web design, social media marketing, pay per click, video marketing, article creation, and much more. BBSM also created the do it yourself online training product 'Social Media In 7 Minutes', which contains over 60 videos detailing how to create, set up, optimize, and engage on top sites such as LinkedIn, Facebook, YouTube, Pinterest, Google+, Twitter, and more. For more information on Social Media In 7 Minutes, please visit http://SocialMediaIn7Minutes.com.