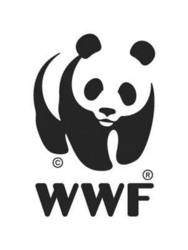 Today's release is testimony to what is possible when we focus on solutions and we don't give up hope
Bozeman, MT (Vocus) October 2, 2009
After a 70-year absence from Canada, black-footed ferrets will once again prowl the prairies, following today's release of more than 30 captive-bred animals into Canada's Grasslands National Park. Leading the reintroduction were staff from a dozen different conservation organizations, governments and zoos, including species experts from WWF-US and WWF-Canada.
"Today's release is testimony to what is possible when we focus on solutions and we don't give up hope," said Gerald Butts, President and CEO, WWF-Canada. "Whether the challenge is tackling climate change or saving endangered species, we can succeed when we act quickly to do what needs to be done."
Once thought to be extinct globally, a small number of ferrets were discovered on a remote ranch in Wyoming in 1981. More than 6,500 have been raised in captivity in facilities such as the Toronto Zoo and released on sites across its former range in the west-central U.S. and northern Mexico. Before release into the wild ferrets are trained to hunt wild prairie dogs in a ferret "boot camp" in Colorado.
"Cross-border co-operation is absolutely essential to the recovery of the ferret and many other endangered wildlife species," said Steve Forrest, Manager of Restoration Science for the WWF's Northern Great Plains program and an international representative on Canada's ferret recovery team. "Nature doesn't recognize the borders between the U.S., Canada and Mexico, so our conservation efforts must stretch across those boundaries if we are to successfully restore North America's threatened grassland ecosystems."
The ferret release is the first of its kind in Canada and marks the return of the species to all three countries of its former North American range. WWF experts in both Canada and the U.S. contributed advice and funding of more than $125,000 since 2003 to help its recovery.
"Reintroduction of a species once thought to be extinct, like these ferrets, give us hope that wildlife – and our planet - can be restored," added Butts. "We salute Parks Canada and all the partners involved for their extraordinary efforts and for their recognition of WWF's unique cross-border role in this conservation success story."
The ferret recovery strategy clearly indicates the critical habitat needed for the species' recovery. Only a small fraction of Canada's endangered species have recovery strategies with their critical habitat adequately defined.
###