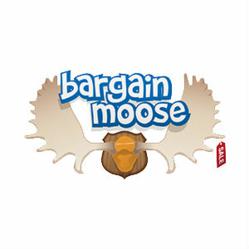 Black Friday can be a great way to save a few dollars on your holiday spend
Winnipeg, MB (PRWEB) November 20, 2012
Stores and online shops have alluded to their holiday battle plans, but November 23rd, better known as Black Friday will be when the season officially kicks into high gear. To help Canadians shop, BargainMoose.ca has launched a Black Friday dashboard to collect and display all the best Canadian offers in one place.
"This shopping event is relatively new to Canada" says Anna Waters, owner of BargainMoose.ca. "A few years ago, it wouldn't be uncommon for to see questions like 'When is Black Friday?' in our forum. In the past 2 years more Canadian stores have started participating and we've seen a real increase in shoppers looking for deals. To help out, we're launching a single page that shows all the best Black Friday deals."
Black Friday falls on the day after American Thanksgiving. Retailers traditionally offer a limited number of big ticket items at deep discounts to entice shoppers into the stores. The sales are widely regarded as the first day of the holiday shopping season. Although the economic downturn of the last few years has seen shoppers being more deal savvy year round, consumers still flock to stores to try and save on their holiday purchases.
"Many Canadians were crossing into the United States to take advantage of Black Friday," Waters continued. "It was only natural that stores north of the border would want to get their piece of the spending. I think this year's event will be bigger than the last and our team is working hard to be the best place to spot Black Friday deals."
Once a single day event, retailers like Amazon.ca have made the move to make the savings last for a whole week. Other outlets like Best Buy have started experimenting with online sales and daily deals to get holiday shoppers to part with their hard earned cash.
"There are always deals to be had," Waters says. "But if you're willing to be persistent and know what you're looking for, Black Friday can be a great way to save a few dollars on your holiday spend."
About Bargainmoose
Bargainmoose Canada is a Canadian deal hunting community, specialising in coupon codes, freebies, shopping bargains and more. With thousands of Canadian coupons, promo codes and printable coupons, the thriving coupon section is a superb online resource for Canadian coupon hunters.