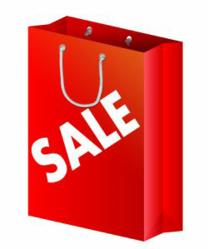 Orange County, CA (PRWEB) November 24, 2012
Huntington Beach Surf and Sport, the legendary surf shop is holding a huge sale in celebration of Black Friday. The sale which began this morning continues through the next three days of the weekend featuring unbelievable deals for any buyer in search of the perfect beach attire. HSS carries well-known surfing industry brands including Hurley, O'Neill, RVCA , Volcom, Matix, Billabong, Quicksilver, Roxy and more.
There are three parts to HSS' sale this weekend. First and foremost there is a sale inside the store offering 20% off of any item in the store including apparel, shoes, surfboards and more. Wetsuits can be found for only $99, an incredible savings from the original price of $300 to $400. Not to worry, if shopping in the store isn't a favored option, then avoid the masses and shop with HSS online where their 20% off sale continues on the pages of their website through the weekend.
The best deals available at HSS can be found at their Sidewalk Sale. In past years the Sidewalk sale has offered unheard of deals such as $5 t shirts, button downs for $25 and bathing suits marked down 70%. The sale is located directly outside each of the four HSS locations. Being featured at the traditional HSS sidewalk sale is a wide range of apparel for half the cost. The sale runs Friday, Saturday and Sunday from 8am to 8:30pm, allowing a solid 12 and ½ hours each day past Black Friday to continue shopping.
The sidewalk sale has several different deals depending on the genre of apparel. With the number of deals that can be found during this weekend event, there is something for everyone. Women's clothing is being sold for 40-50% off and includes the newest bikini lines, beach dresses, skirts, tops and more. Boys' apparel is marked 40% off and includes board shorts, t shirts, rash guards, backpacks, etc. Lastly young girls clothing is 50% off and will include shorts, tank-tops, sweatshirts, flip-flops and more.
This is a Black Friday sale not to be missed and with the sale continuing over the weekend, there is no excuse not to go. So head on down to your nearest HSS location and take advantage of the extended holiday deals!
Pierside
300 Pacific Coast Hwy.
Huntington Beach, CA 92648
(714) 841-4000
Billabong Store
126 Main St.
Huntington Beach, Ca 92648
(714) 374-6266
Bella Terra
7777 Edinger Ave.
Huntington Beach, Ca 92647
(714) 890-0800
Warner
3801 Warner Ave.
Huntington Beach, Ca 92649
(714) 846-0181