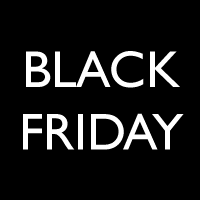 Terre Haute, IN (PRWEB) November 08, 2012
Walmart, Staples and many other stores are busy releasing their coveted list of Black Friday Specials via Facebook and other internet marketing this year, to entice customers to their store on this, the biggest retail sales day of the year. They are preparing for the inevitable shoplifters that come with the busiest retail day of the year. For Sensortags.com October is one of the busiest months of the year. Small to medium size businesses use this month to add additional security sensor tags, ink tags and stop shoplifting security towers to their arsenal of loss prevention for the holiday season.
Franchise owners who have in the past ignored the importance of security are now preparing for the rush. Some of the 160 store chains Pro Image, known for its popular sports apparel, have relied on SensorTags.com to provide them with inexpensive new and refurbished security equipment to make the season bright. The Pro Image Store franchise owner at the Flagstaff Arizona Store is ahead of the game, ordering his system before the store opens. It is important to be prepared as statistics show one in 11 shoppers will leave the store without paying for an item! Name brand apparel is among the popular seasonal items for shoplifters including alcohol, razor blades and electronics.
800-934-7080 Toll Free USA & Canada
812-877-9442 Tech Support & Fax
812-877-9930 Office Line
sensortags(at)yahoo(dot)com Email
Marketing and distribution by Fouts Ventures, http://www.foutsventures.com 1-800-277-5221