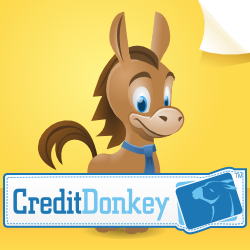 small business owners are poised for success
Los Angeles, CA (PRWEB) November 09, 2011
CreditDonkey, a credit card comparison website, publishes new infographic to help small businesses thrive in the upcoming Black Friday holiday shopping weekend.
Infographic: http://www.creditdonkey.com/black-friday-success.html
212 million shoppers spent an average of $365.34 last year on Black Friday weekend, according to a recent survey by the National Retail Federation (NRF).
"With so many eager customers, small business owners are poised for success," says Charles Tran, founder of CreditDonkey. "Savvy small business owners prepare and position their business to leverage the consumer's hot deals mindset."
The folks at CreditDonkey recommend the following marketing tips geared for small businesses:

Consider opening later: almost 40% of Black Friday shoppers actually prefer to avoid the crowds and shop after 10AM.
Promote gift cards: gift cards were the #1 gift last year, and likely to top the list again this year.
Make your ad campaign for Black Friday different from your regular marketing.
Spread the news with social media. Small businesses thrive on positive word-of-mouth.
Offer extended support, guarantees or returns.
Bundle up products to offer your customers more value.
Consider offering these stress-relieving amenities:

Gift wrapping
Valet parking
Crowd control
Visit http://www.creditdonkey.com/black-friday-success.html to view the full infographic on "Creating Black Friday Success" including: consumer shopping trends, small business marketing tips, how to manage crowds, how to avoid online website snafus, what shoppers are buying, and the history of Black Friday.
Small business owners can visit CreditDonkey to compare business credit cards to help maximize rewards and cash flow. CreditDonkey publishes credit card reviews, deals and tips to help entrepreneurs make smart credit decisions.
###