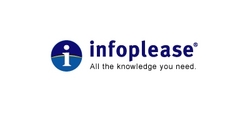 We developed this collection of reference resources on black history to allow teachers and students to explore civil rights history, learn more about notable African Americans and to have history come alive for them with historical speeches, timelines, crosswords and quizzes
Boston, MA (PRWEB) January 29, 2008
This February, educators and students can celebrate Black History Month with a wealth of resources highlighting the culture and contributions of African Americans and civil rights history, available for free from Infoplease®. The reference Web site's special collection of information on the life of Martin Luther King, Jr., includes a detailed biography, excerpts from the civil rights leader's speeches, a timeline of his life and a collection of quotes.
"We developed this collection of reference resources on black history to allow teachers and students to explore civil rights history, learn more about notable African Americans and to have history come alive for them with historical speeches, timelines, crosswords and quizzes," said Jess M. Brallier, publisher, Infoplease. "Learning more about leaders in the African-American community - past and present - and the ways they changed the world will help students celebrate Black History Month and develop a deeper understanding of the world we live in today."
The wealth of materials honoring the life of Martin Luther King, Jr., will help students and teachers learn more about the civil rights leader who changed the world. They can read about the March on Washington, read excerpts from Martin Luther King, Jr.'s, speeches , such as the "I Have a Dream" speech, and test their knowledge with special Martin Luther King, Jr., quizzes and crosswords.
The site's African-American History Timeline provides a detailed chronology of U.S. black history from the early slave trade through affirmative action. Teachers and students can use the biographies of more than 500 African Americans to delve deeply into an examination of the lives of these notable individuals who have helped to shape this country. Featured biographies include political leaders, such as Thurgood Marshall and Barack Obama; sports figures, such as Hank Aaron and Wilma Rudolph; musicians, such as Marian Anderson and Kanye West; and actors, such as Dorothy Dandridge and Morgan Freeman.
Special feature articles are devoted to topics such as black scientists and inventors, the Negro Baseball League, the Harlem Renaissance, and African-American literature. Students and teachers can use the Black History Month quizzes and crossword puzzles to test their knowledge of topics such as civil rights heroes, African-American women and Motown.
About Information Please
Information Please (http://www.Infoplease.com) is an authoritative, current and comprehensive reference Web site that covers world news, includes thousands of in-depth articles, interactive tools and offers an atlas, almanac, encyclopedia, dictionary and thesaurus. With content written and maintained by professional editors, Infoplease.com is committed to providing users with the most authoritative, accurate and timely reference content.
Information Please is part of Pearson, the world's largest integrated education company. Pearson's other primary operations include the Financial Times Group and the Penguin Group.
###