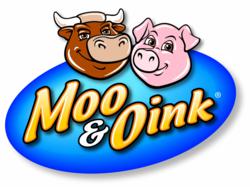 "Moo & Oink has long been a staple in the African American community in Chicago," said Robert M. Beavers Jr., chairman and CEO of Best Chicago Meat Company, LLC. "We feel honored to participate in a celebration of African American entrepreneurship."
Chicago, IL (PRWEB) January 24, 2013
Moo & Oink will participate in the 14th annual "A Taste of Black History" celebration by cooking samples of Moo & Oink Turkey Links from 3 to 7 p.m. on Thursday, Jan. 24, at Jewel-Osco, 1655 E. 95th St., Chicago.
This year's festival will provide guests with a 'VIP Shopping Experience,' including special same-day purchase incentives, samples from more than 20 brands, the opportunity to network with local business owners and charitable grants.
Black History Month, or National African American History Month, is an annual celebration of achievements by black Americans and a time for recognizing the central role of African Americans in U.S. history. The event grew out of "Negro History Week," the brainchild of noted historian Carter G. Woodson and other prominent African Americans.
Since 1976, every U.S. president has officially designated the month of February as Black History Month. Other countries around the world, including Canada and the United Kingdom, also devote a month to celebrating black history.
Live music will be provided by ZZAJE, a popular Chicago band known for showcasing a cross-section of soul, funk, jazz, hip-hop, rock and classical music.
"Moo & Oink has long been a staple in the African American community in Chicago, and for the first time in its 150 year history, Moo & Oink is minority owned" said Robert M. Beavers Jr., chairman and CEO of Best Chicago Meat Company, LLC. "We feel honored to participate in a celebration of African American entrepreneurship."
For more information visit http://www.moo-oink.com