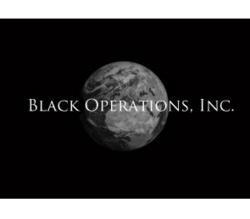 If we narrow our expansion based only on what has been done, we narrow our business potential
(PRWEB) January 10, 2013
Black Operations, Inc. plan to open a 2nd office location in the Chicago market, totaling 4 branches throughout the United States. 'And we will definitely not stop there' says CEO Black.
Black Operations, Inc. Sales and Marketing is predicting a 35% growth rate for the first quarter of 2013. Our goal is to have a firm grip in 4 of the largest US markets – New York, Chicago, Miami and eventually Los Angeles. Based on the results Black Operations, Inc. produced so far for its clients, the outside sales and direct marketing company is anticipating explosive growth in 2013.
Founder Black Operations, Inc, Nona Black has planned a series of international meetings with excelling sales companies around the world for innovative ideas on how to expand the company efficiently in the US. She will start with a trip to London and Paris later this week to evaluate the demand and supply of overseas clients. South Africa is also on the agenda at the end of January.
'My goal this year is to gain a wider vision of what we can do as an organization - if we narrow our expansion based only on what has been done, we narrow our business potential. The only way to build an everlasting organization is to see all types of organization in various socio-cultural environments and to run away from methods we dislike and import the ones we like– hence the traveling,' says Black. Black Operations, Inc are also planning a tour of Australia later this year with stops schedule in Sydney and Melbourne so far.
Learn More:http://www.blackoperationsinc.com/press/
So how does 2013 look for Black Operations, Inc.? It seems like the direct marketing firm plans to take this year by storm. Education and exploration will play an important role for the company throughout the year. After a great business year in 2012, hitting sales quotas and expanding at rapid pace, the team at Black Operations, Inc. refuses to rest on its laurels. 'If we do not challenge ourselves, we become stuck in a status quo and that is when any business is at the risk of stagnating. And who wants that? – Our competitors maybe,' laughs Black.
###