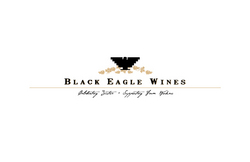 When you raise a glass, you raise the flag, the flag of the farm workers, which symbolizes the real relationship between the Black Eagle Wines customers and our purpose: to support the Farm Workers' Movement
Los Angeles, CA (PRWEB) March 28, 2008
Field laborers and leaders of the United Farm Workers (UFW) this week launched Black Eagle Wines™, a vintage of Napa Valley wines that celebrate justice and help organize people to earn a better living without having to rely on government assistance. Black Eagle Wines signifies the progress made by the UFW—moving from days of grape boycotts 40 years ago to now celebrating wine that, through its harvest and production, respects farm workers' labor. The new wines come from exemplary fruit with the added distinction of being harvested by workers whose union membership has helped bring them better wages and living conditions.
"Black Eagle Wines is a reminder that we have something to celebrate. While the vast majority of farm workers continue to work in an abusive system, there are thousands of farm workers whose lives the UFW has changed. The farm workers who produce Black Eagle Wines have the dignity of a union contract, health insurance and a pension," said Arturo Rodriguez, President of the United Farm Workers.
Cesar Chavez founded the United Farm Workers on the principle of organizing people to help themselves earn a better living without reliance on government assistance. He carried that principle of self-help into the farm workers' communities and started enterprises such as Radio Campesina that generate income for the Farm Workers Movement. Black Eagle Wines was born of that same tradition with the proceeds going to the United Farm Workers organizing work.
"When you raise a glass, you raise the flag, the flag of the farm workers, which symbolizes the real relationship between the Black Eagle Wines customers and our purpose: to support the Farm Workers' Movement," said Joaquin Ross, President of Black Eagle Wines.
Black Eagle Wines is the latest approach in the fight for farm workers' rights—a family of wines that will celebrate justice and help advance the work Cesar Chavez set out for the UFW. The UFW is offering the new product to those who not only enjoy wine, but take satisfaction in the fact that, since harvest, the wine was produced by union labor.
The UFW was founded in 1962 and is the nation's first successful and largest farm workers union currently active in 10 states. Proceeds from the sale of Black Eagle Wines will help the UFW continue to organize and represent farm workers, protecting their wages and fighting for improved work conditions.
"Black Eagle Wines celebrates the success of our Movement in changing the lives of so many farm workers. But more importantly, it supports the UFW's organizing work to change the lives of thousands more," said Rodriguez. "There are tens of thousands of farm workers today who are denied any measure of human dignity. They labor under conditions that are worse than before Cesar Chavez began. It was Cesar's dream to build a self-sustaining Farm Workers Movement. Black Eagle Wines will support that Movement."
"It is our hope that at every political dinner, every union banquet, and every Latino community gathering, that people serve Black Eagle Wines," said California Latino Caucus Chairman and Assemblymember Joe Coto (D-San Jose), who purchased the wine for the California Democratic Party Convention dinner. The Cesar E. Chavez Foundation has committed to serving Black Eagle Wines at its tribute dinners and fundraisers. We hope that everyone attending these events in the coming weeks will enjoy the inaugural serving of the wine."
Starting on March 25, the Black Eagle Wines on-line store offers:

2007 Estate Sauvignon Blanc;
2004 Cabernet Sauvignon;
2000 Merlot; and,
Commemorative wine glasses
Customers can join Black Eagle Wines and become a Contributing Member. With their support, they will help farm workers enjoy the fruits of their labor, and they will receive two cases of Black Eagle Wines each year.
"We invite people everywhere to visit the Black Eagle Wines web site at http://www.blackeaglewines.com, and we hope it will inspire others to support a Movement that celebrates justice and contributes to the tradition of giving farm workers the dignity of self-help and hard work," said Rodriguez.
Contacts:
Joaquin Ross – cell: (916) 595-0123
Ryan Rauzon – cell: (916) 599-2911
# # #