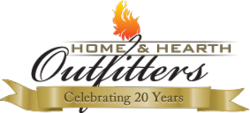 Home and Hearth Outfitters are excited to offer one of the latest and most innovative Kamado grills, the Black Olive Grill.
Denver, CO (PRWEB) February 11, 2013
Home and Hearth Outfitters announces they are now an exclusive Denver dealer for the line of Black Olive Grills. The Black Olive Grill is unique in that it uses pellets to offer the benefits of a charcoal grill and add the speed and convenience of a gas grill. Customers have come to rely on the Denver Home and Fireplace retailer for a wide selection of premier products for home outdoor life and the new Black Olive Grill promises to be an exciting new addition to their line of top manufacturers. Home and Hearth Outfitters is dedicated to providing exclusive outdoor living products and has earned a reputation as Colorado's number one source for charcoal grills, gas grills, electric gills and outdoor kitchen appliances and furnishings. The new product is available from their showroom locations in Denver.
The Black Olive Grill offers many benefits. While gas and electric grills offer convenience and are easier to clean, for many of us, there is absolutely no substitute for good, old-fashioned charcoal when it comes to outdoor grilling. And, an increasingly popular choice is Kamado-style charcoal grills, such as the Black Olive Grill.
The Kamado grill is the Japanese version of a venerable Asian cooking vessel that actually originated in the Indus Valley of present-day Pakistan about 4000 years ago. This clay cooking vessel made its way to India, where it is known as the Tandoori, then on into China - and finally to Japan about a thousand years later. The Mushikamado (literally, "place of the cauldron") was first introduced to America in the 1950s by G.I.s coming home from World War II and Korea, but it has been only in recent years that the Kamado-style grill has become popular.
Neither is this the ancient traditional Japanese rice cooker. Today's Kamado charcoal grills are made from ceramic, metal and stone, offering superior insulation qualities. This makes them highly efficient, with the capability of cooking at a very wide range of temperatures.
Home and Hearth Outfitters are excited to offer one of the latest and most innovative Kamado grills, the Black Olive Grill. This is the first pellet Kamado grill to come on the market – just in time for the summer outdoor grilling season. With a temperature range of 150 to 650 degrees and a generous 19 inches of cooking surface, there's almost nothing you can't cook in there. Add accessories like a poultry rack, rib rack, pizza stone and a cast iron griddle and your ready for anything.
The Black Olive Grill is a product of Sherwood Industries, Ltd., which has been making wood stoves for almost twenty-five years. This fine Canadian company has received numerous awards over the past few years. The Black Olive Grill is among Sherwood's latest products, released just last year. Check out the Black Olive Grill at one of the Home and Hearth Denver showroom locations. Need advice on designing and your outdoor kitchens? We are experts in outdoor kitchen design. Just give of a call at 303.722.6698 (877.515.6366 outside the Denver area) or visit us online at http://www.homeandhearthoutfitters.com today!