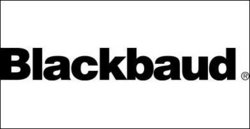 Spain is one of the fastest growing fundraising markets in the world, which means it needs the support of a serious and proven professional fundraising database solution
Charleston, SC (Vocus) November 7, 2008
eTapestry, a division of Blackbaud Inc. (Nasdaq: BLKB), announced the launch of a partnership with Daryl Upsall Consulting International to offer eTapestry's Spanish-language version of its on demand fundraising software in Spain. Kicking off this partnership, eTapestry and Daryl Upsall Consulting International (DUCI) will be hosting a free seminar on Nov. 11, demonstrating how nonprofits can use technology to meet their fundraising needs. This half-day event will take place at DUCI, c/ Caleruega 67 in Madrid 28033, Spain. The seminar will be held from 10 a.m. to 12 p.m.
"Spain is one of the fastest growing fundraising markets in the world, which means it needs the support of a serious and proven professional fundraising database solution," said Daryl Upsall, chief executive of Spain's leading fundraising consulting agency. "Large and small charities will benefit from the decades of knowledge and experience built up by a market leader such as Blackbaud and the eTapestry fundraising solution."
The seminar will cover the use of technology to consolidate operations, strengthen relationships with donors, and make better strategic decisions. The event will preview the Spanish-language version of eTapestry, created specifically for charities in Spain to manage donors, process gifts, create reports, accept online donations and communicate with constituents.
"We are excited to partner with Daryl Upsall, and this seminar will be a great way to kickoff our new offering in Spain," said Andrew Mosawi, Blackbaud's vice president of international business. "We look forward to providing a new technology resource for the increasingly sophisticated charities in Spain."
eTapestry is a Software-as-a-Service (SaaS) fundraising solution that tracks donors, prospects, or alumni while managing gifts, pledges and payments. Specifically developed to serve the unique needs of the charitable sector in Spain, the Spanish-language version is supported by online training and local support. Built to run on the Internet, eTapestry also provides and application program interface (API), enabling nonprofits to build custom features to meet organizational needs. For more information, visit http://www.etapestry.com/es.
"eTapestry's unique features enable us to meet the specific requirements of an international market from language, currency, and information formatting," said Jay Love, eTapestry's chief executive officer. "Combining the market expertise of Daryl Upsall Consulting International with eTapestry's proven technology and customizable platform will provide a new and innovative option for growing charities in Spain."
For more information, or to register for the seminar, email soluciones @ darylupsall.com.
About Daryl Upsall Consulting International
Daryl Upsall Consulting International is a unique international agency offering a comprehensive range of services to charities, universities, cultural institutions and UN agencies. With an extensive worldwide network of associates, DUCI can provide a truly global service to the nonprofit sector with 23 years of experience in over 42 countries for many of the world's most prestigious organizations.
With dedicated staff and associates who are the most experienced professionals in fundraising, management, strategic planning, recruitment, research, advocacy and communications; DUCI has a reputation for innovation. For more information, visit http://www.darylupsall.com. DUCI associated agencies includes around 300 staff working on fundraising in Spain including a telephone fundraising agency--The Fundraising Company (http://www.fundraisingcompany.es), a face-to-face fundraising company--Fundraising Iniciativas (http://www.fundraisingsl.com) and a corporate social responsibility agency--Fundraising Empresas (http://www.fundraisingempresas.es).
About Blackbaud
Blackbaud, Inc. (Nasdaq: BLKB) is the leading global provider of software and services designed specifically for nonprofit organizations, enabling them to improve operational efficiency, build strong relationships, and raise more money to support their missions. Approximately 22,000 organizations -- including University of Arizona Foundation, American Red Cross, Cancer Research UK, The Taft School, Lincoln Center, InTouch Ministries, Tulsa Community Foundation, Ursinus College, Earthjustice, International Fund for Animal Welfare, and the WGBH Educational Foundation -- use one or more Blackbaud products and services for fundraising, constituent relationship management, financial management, website management, direct marketing, education administration, ticketing, business intelligence, prospect research, consulting, and analytics. Since 1981, Blackbaud's sole focus and expertise has been partnering with nonprofits and providing them the solutions they need to make a difference n their local communities and worldwide. Headquartered in the United States, Blackbaud also has operations in Canada, the United Kingdom, and Australia. For more information, visit http://www.blackbaud.com.
About eTapestry
Since its release as the first web-based fundraising software for nonprofits in 1999, eTapestry has grown to a leadership position with over 5,000 nonprofit customers worldwide. eTapestry provides On-Demand fundraising solutions, including a donor database, website development, ecommerce, and advanced email. For more information, visit http://www.etapestry.com, or call 888-739-3827. eTapestry is a Blackbaud Company.
Media Contacts:
Daryl Upsall
Daryl Upsall Consulting International SL
daryl @ darylupsall.com
+34 91 829 0772
Melissa Dodge
Blackbaud, Inc.
melissa.dodge @ blackbaud.com
843.216.6200 x3209
Steve Rusche
eTapestry
steve.rusche @ eTapestry.com
317.336.3827 x7224
Source: Blackbaud
Forward-looking Statements
Except for historical information, all of the statements, expectations, and assumptions contained in this news release are forward-looking statements that involve a number of risks and uncertainties. Although Blackbaud attempts to be accurate in making these forward-looking statements, it is possible that future circumstances might differ from the assumptions on which such statements are based. In addition, other important factors that could cause results to differ materially include the following: general economic risks; uncertainty regarding increased business and renewals from existing customers; continued success in sales growth; management of integration of acquired companies and other risks associated with acquisitions; risks associated with successful implementation of multiple integrated software products; the ability to attract and retain key personnel; risks related to our dividend policy and share repurchase program, including potential limitations on our ability to grow and the possibility that we might discontinue payment of dividends; risks relating to restrictions imposed by the credit facility; risks associated with management of growth; lengthy sales and implementation cycles, particularly in larger organization; technological changes that make our products and services less competitive; and the other risk factors set forth from time to time in the SEC filings for Blackbaud, copies of which are available free of charge at the SEC's website at http://www.sec.gov or upon request from Blackbaud's investor relations department. All Blackbaud product names appearing herein are trademarks or registered trademarks of Blackbaud, Inc.
# # #