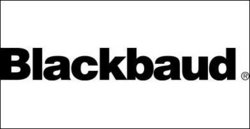 Charleston, SC (PRWEB) August 6, 2007
Blackbaud, Inc. (NASDAQ: BLKB), the leading provider of software and related services designed specifically for nonprofit organizations, announced today that it has acquired privately-owned eTapestry, based in Indianapolis, Indiana. Under the terms of the agreement, Blackbaud paid an aggregate purchase price of approximately $24.8 million, plus an additional amount of up to $1.5 million under a two-year stock-based performance incentive arrangement. Blackbaud financed the deal through a combination of cash and borrowings from its credit facility.
Founded in 1999, eTapestry developed one of the first Software-as-a-Service (SaaS) offerings built specifically for nonprofits. eTapestry's flagship offering is its on-demand fundraising solution, which is easy to use, easy to deploy and maintain. eTapestry currently has more than 3,000 customers on its on-demand services, with donor records ranging from several hundred per organization to more than 300,000.
Marc Chardon, Blackbaud's chief executive officer, said, "We are very excited to announce the acquisition of eTapestry. This strategic move provides Blackbaud with a best-of-breed, on-demand fundraising solution that is ideally suited for smaller organizations interested in an easy to deploy and relatively low cost offering, as well as mid-sized nonprofits interested in a stand-alone fundraising solution deployed in an on-demand model." Chardon added, "This acquisition opens up a market opportunity that Blackbaud was not actively addressing. Combined with the robust functionality of Raiser's Edge and our integrated suite of solutions, we believe that Blackbaud is now positioned to meet the fundraising needs of all nonprofits, irrespective of their size or approach to technology.
Chardon added, "From a long-term perspective, we believe that Software-as-a-Service offerings in the nonprofit sector will grow in importance. With the acquisition of eTapestry, we have positioned Blackbaud to participate in an early-stage, high-growth trend with a company that has a proven solution, customer base and growth track record. In addition, Blackbaud adds significant domain expertise in the nonprofit sector and on-demand market."
eTapestry will continue operations as a wholly-owned subsidiary in Indianapolis. The 85-person company will continue to be led by Jay Love, co-founder and currently CEO of eTapestry. Jay previously served as a sales and marketing consultant at Target Software, as well as president and CEO of Master Software Corporation, which was acquired by Blackbaud in 1997. John Moore, eTapestry's co-founder and vice president of development, and Steve Rusche, eTapestry's co-founder and COO, both plan on continuing in their current roles with eTapestry as it becomes part of Blackbaud. On a combined basis, the founders of eTapestry have spent more than 50 years helping nonprofits implement and use fundraising software.
Jay Love, eTapestry's co-founder and chief executive officer, said "Having previously been the CEO of a company that was sold to Blackbaud, as well as working at Target Software , I am extremely familiar with Blackbaud's value proposition, proven track record with customers, corporate culture and clear industry leadership position. Today's announcement is great news for our customers and employees, as we are combining eTapestry's thought and market leadership in on-demand fundraising solutions with Blackbaud's significant resources and far greater critical mass. The products and target markets of both companies are highly synergistic, and we look forward to working with Marc and the rest of the Blackbaud management team to ensure that we deliver on the combined companies' potential."
Tim Williams, Blackbaud's CFO, stated, "In addition to the strategic reasons supporting the acquisition of eTapestry, we believe the acquisition is attractive from a financial perspective as well. Specifically, Blackbaud will be adding another high-growth, subscription-based revenue stream from an on-demand service offering. The combination of eTapestry, Target Software and Blackbaud's previously existing subscription revenue sources represent the highest growth revenue line in our business. The growing portion of Blackbaud's revenue that is coming from recurring sources, combined with its very strong cash flow, provides the company with a very attractive business model."
The company's management will provide details on the expected financial impact of the eTapestry acquisition on its second quarter 2007 earnings conference call scheduled for later today, August 6. Details for this call are contained separately in a press release dated July 11, in addition to a press release on the Company's second quarter financial results issued after market close today.
About Blackbaud
Blackbaud is the leading global provider of software and services designed specifically for nonprofit organizations, enabling them to improve operational efficiency, build strong relationships, and raise more money to support their missions. Approximately 19,000 organizations — including the American Red Cross, Dartmouth College, the WGBH Educational Foundation, Episcopal High School, Lincoln Center, Cancer Research UK, Special Olympics, and Arthritis Foundation — use one or more of Blackbaud products and services for fundraising, constituent relationship management , financial management, direct marketing , school administration, ticketing, business intelligence, website management, prospect research, consulting, and analytics. Since 1981, Blackbaud's sole focus and expertise has been partnering with nonprofits and providing them the solutions they need to make a difference in their local communities and worldwide. Headquartered in the United States, Blackbaud also has operations in Canada, the United Kingdom, and Australia. For more information, visit http://www.blackbaud.com.
Forward-looking Statements
Except for historical information, all of the statements, expectations, and assumptions contained in this news release are forward-looking statements that involve a number of risks and uncertainties. Although Blackbaud attempts to be accurate in making these forward-looking statements, it is possible that future circumstances might differ from the assumptions on which such statements are based. In addition, other important factors that could cause results to differ materially include the following: management of integration of recently acquired companies and other risks associated with acquisitions; risk associated with successful implementation of multiple integrated software products; lengthy sales and implementation cycles, particularly in larger organizations; uncertainty regarding increased business and renewals from existing customers; continued success in sales growth; the ability to attract and retain key personnel; risks related to our dividend policy and share repurchase program, including potential limitations on our ability to grow and the possibility that we might discontinue payment of dividends; risks relating to restrictions imposed by the credit facility; risks associated with management of growth; technological changes that make our products and services less competitive; and the other risk factors set forth from time to time in the SEC filings for Blackbaud, copies of which are available free of charge at the SEC's websites at http://www.sec.gov or upon request from Blackbaud's investor relations department.
All Blackbaud product names appearing herein are trademarks or registered trademarks of Blackbaud, Inc.
Investor Contact:
Tim Dolan
ICR
617-956-6727
Media Contact:
Melanie Milonas
Blackbaud, Inc.
843-216-6200 x3307
SOURCE: Blackbaud, Inc.
# # #