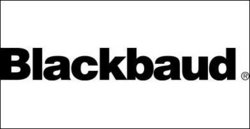 Blackbaud's expertise with university foundations and its new web-delivered technology platform will allow us to customize an integrated solution to meet our strategic goals
Charleston, S.C. (Vocus) February 11, 2008
Blackbaud, Inc. (NASDAQ: BLKB), announced today that the University of Iowa Foundation and the University of Nebraska Foundation are among the most recent university foundations to partner with the company. Blackbaud's Higher Education Solution for large universities includes CRM, fundraising, financial and website management, direct marketing, business intelligence, and advanced reporting capabilities.
The University of Iowa Foundation selected Blackbaud's Higher Education Solution including Blackbaud Enterprise CRM™, Blackbaud Direct Marketing™ and Blackbaud NetCommunity™. The UI Foundation, which completed a $1.05 billion capital campaign in 2005, has nearly 700,000 entities in its database, including 230,000 living University of Iowa alumni.
"Blackbaud's expertise with university foundations and its new web-delivered technology platform will allow us to customize an integrated solution to meet our strategic goals," said Dr. Flynn Andrizzi, the University of Iowa Foundation's senior vice president of development. "By partnering with Blackbaud, we can develop a solution that supports our fundraising operations rather than adapting our business to someone else's technology."
The UI Foundation had outgrown its custom-built fundraising solution and needed new tools to adapt to changing business practices and better address its increasingly sophisticated needs. The Foundation will also support the University of Iowa Alumni Association through the solution.
"Blackbaud's Higher Education Solution is comprehensive and can be tailored to fit the unique needs of individual foundations," said Marc Chardon, Blackbaud's chief executive officer. "We are pleased to offer powerful, yet flexible solutions that enable foundations supporting large universities like the University of Iowa and University of Nebraska to achieve their campaign goals."
The University of Nebraska Foundation is the fundraising organization serving the four-campus system of the University of Nebraska. It also provides alumni information and records support for each of the University's alumni associations.
The Foundation is replacing its existing systems with The Raiser's Edge®, The Financial Edge™, Blackbaud NetCommunity and Blackbaud Direct Marketing to improve efficiencies and to provide additional donor services.
"We believe Blackbaud will help us create a solution that meets our needs and will make us a more effective fundraising organization," said Kevin Meyer, senior vice president of systems development for the University of Nebraska Foundation. "The Blackbaud team understands our organization's needs, and we look forward to working with them to develop a comprehensive information solution."
University of Nebraska and the University of Iowa join several other large universities and related foundations that use Blackbaud solutions and services including Oklahoma State University, University of Arizona, and Florida State University.
About the University of Iowa Foundation
The University of Iowa Foundation was established in 1956 as a separate 501(c)(3) nonprofit organization to help the University meet its aspirations by generating private support. Foundation staff work with alumni and friends to generate funds for scholarships, faculty development, facilities, equipment, research, and other University priorities. For more information, visit http://www.uifoundation.org.
About the University of Nebraska Foundation
The University of Nebraska Foundation is an independent, nonprofit organization raising private gifts to support the University of Nebraska for 71 years. Nearly $90 million was provided last year for students, faculty, academic programs, research and campus capital improvements. More information is available at http://www.nufoundation.org.
About Blackbaud
Blackbaud is the leading global provider of software and services designed specifically for nonprofit organizations, enabling them to improve operational efficiency, build strong relationships, and raise more money to support their missions. Approximately 19,000 organizations — including the American Red Cross, Dartmouth College, the WGBH Educational Foundation, Episcopal High School, Lincoln Center, Cancer Research UK, Special Olympics, and Arthritis Foundation — use one or more of Blackbaud products and services for fundraising, constituent relationship management, financial management, direct marketing, school administration, ticketing, business intelligence, website management, prospect research, consulting, and analytics. Since 1981, Blackbaud's sole focus and expertise has been partnering with nonprofits and providing them the solutions they need to make a difference in their local communities and worldwide. Headquartered in the United States, Blackbaud also has operations in Canada, the United Kingdom, and Australia. For more information, visit http://www.blackbaud.com.
Media Contacts:
Melanie Milonas
Blackbaud, Inc.
melanie.milonas @ blackbaud.com
843.216.6200 x3307
Susan Shullaw
The University of Iowa Foundation
susan-shullaw @ uiowa.edu
319.335.3305
Robb Crouch
University of Nebraska Foundation
rcrouch @ nufoundation.org
402.458.1142
Source: Blackbaud
Forward-looking Statements
Except for historical information, all of the statements, expectations, and assumptions contained in this news release are forward-looking statements that involve a number of risks and uncertainties. Although Blackbaud attempts to be accurate in making these forward-looking statements, it is possible that future circumstances might differ from the assumptions on which such statements are based. In addition, other important factors that could cause results to differ materially include the following: management of integration of recently acquired companies and other risks associated with acquisitions; risk associated with successful implementation of multiple integrated software products; lengthy sales and implementation cycles, particularly in larger organizations; uncertainty regarding increased business and renewals from existing customers; continued success in sales growth; the ability to attract and retain key personnel; risks related to our dividend policy and share repurchase program, including potential limitations on our ability to grow and the possibility that we might discontinue payment of dividends; risks relating to restrictions imposed by the credit facility; risks associated with management of growth; technological changes that make our products and services less competitive; and the other risk factors set forth from time to time in the SEC filings for Blackbaud, copies of which are available free of charge at the SEC's websites at http://www.sec.gov or upon request from Blackbaud's investor relations department.
All Blackbaud product names appearing herein are trademarks or registered trademarks of Blackbaud, Inc.
###