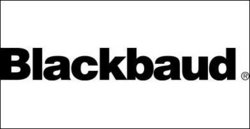 By partnering with Blackbaud, we will have a technology solution that is customizable to our development operations and practices
Charleston, S.C. (Vocus) August 6, 2008
Blackbaud, Inc. (Nasdaq: BLKB), announced today that the development office that serves NewYork-Presbyterian Hospital and Weill Cornell Medical College has selected Blackbaud Enterprise CRM™ to better serve its constituents.
"By partnering with Blackbaud, we will have a technology solution that is customizable to our development operations and practices," said Larry Schafer, vice president and vice provost for development. "With a centralized source of data, our teams can maximize fundraising efforts to increase support, allowing the hospital and medical college to continue to provide superior patient care and build on their excellent patient care, research, education, and community service programs."
NewYork-Presbyterian, the nation's largest not-for-profit, non-sectarian hospital, serves as the flagship hospital of an extensive healthcare network, which consists of more than 40 hospitals and health care facilities. Weill Cornell Medical College located in New York City, is among the top-ranked clinical and medical research centers in the country and is a principal academic affiliate of NewYork-Presbyterian Hospital.
"We are delighted to partner with NewYork-Presbyterian and Weill Cornell Medical College," said Marc Chardon, Blackbaud's chief executive officer. "A development operation that serves both a hospital and medical school of this size and complexity has a highly advanced set of needs. With Blackbaud Enterprise CRM, staff will have a scalable technology solution that will empower every team member with real-time information and will facilitate an organization-wide holistic view of constituents."
To ensure the Hospital and College's continued growth--in patient services, facilities, medical research, education, and community outreach--the multifaceted fundraising operations that serve them are currently each engaged in separate capital campaigns. The Hospital is concluding a $1 billion campaign and is preparing for a new effort of similar magnitude, while the College is in the midst of a $1.3 billion campaign, which is part of the multi-billion dollar campaign of Cornell University. Demands for enhanced data security, better end-user functionality, and more sophisticated reporting and analysis capabilities drove the decision to find a technology system to meet their complex needs.
Blackbaud Enterprise CRM, powered by a next-generation technology platform, will enable all of the development divisions of the Hospital and College to gain a centralized, 360-degree view of constituents in real-time and from remote locations. Highly configurable security settings will address the two institutions' need for complex role-based security parameters. User-friendly reporting and analysis tools will allow staff to access timely and accurate information in order to make better informed decisions, personalize interactions, provide superior service, and build stronger relationships with their approximately 300,000 donors.
Key features of Blackbaud Enterprise CRM include:

For more information on Blackbaud's solutions for constituent management, visit http://www.blackbaud.com/CRM.
NewYork-Presbyterian Hospital
NewYork-Presbyterian Hospital, based in New York City, is the nation's largest not-for-profit, non-sectarian hospital with 2,242 beds. The Hospital has nearly 2 million patient visits each year, including more than 230,000 visits to its emergency departments - more than any other hospital. The Hospital provides state-of-the-art inpatient, ambulatory and preventive care in all areas of medicine at its five major centers including NewYork-Presbyterian Hospital/Weill Cornell Medical Center, NewYork-Presbyterian Hospital/Columbia University Medical Center, Morgan Stanley Children's Hospital, NewYork-Presbyterian Hospital/ Westchester Division and NewYork-Presbyterian Hospital/Allen Pavilion. For more information, visit http://www.nyp.org.
Weill Cornell Medical College
Weill Cornell Medical College, Cornell University's medical school located in New York City, is committed to excellence in research, teaching, patient care and the advancement of art and science of medicine locally, nationally and globally. Weill Cornell, which is the principal academic affiliate of NewYork-Presbyterian Hospital, offers an innovative curriculum that integrates the teaching of basic and clinical sciences, problem-based learning, office-based preceptorships, and primary care and doctoring courses. For more information, visit http://www.med.cornell.edu.
About Blackbaud
Blackbaud is the leading global provider of software and services designed specifically for nonprofit organizations, enabling them to improve operational efficiency, build strong relationships, and raise more money to support their missions. Approximately 22,000 organizations -- including University of Arizona Foundation, American Red Cross, Cancer Research UK, The Taft School, Lincoln Center, InTouch Ministries, Tulsa Community Foundation, Ursinus College, Earthjustice, International Fund for Animal Welfare, and the WGBH Educational Foundation -- use one or more of Blackbaud products and services for fundraising, constituent relationship management, financial management, website management, direct marketing, education administration, ticketing, business intelligence, prospect research, consulting, and analytics. Since 1981, Blackbaud's sole focus and expertise has been partnering with nonprofits and providing them the solutions they need to make a difference in their local communities and worldwide. Headquartered in the United States, Blackbaud also has operations in Canada, the United Kingdom, and Australia. For more information, visit http://www.blackbaud.com.
Media Contacts:
Melanie Milonas
Blackbaud, Inc.
melanie.milonas @ blackbaud.com
843.216.6200 x3307
Lezlie Greenberg
NewYork-Presbyterian Hospital
Weill Cornell Medical College
leg2003 @ med.cornell.edu
212.821.0560
Source: Blackbaud
Forward-looking Statements
Except for historical information, all of the statements, expectations, and assumptions contained in this news release are forward-looking statements that involve a number of risks and uncertainties. Although Blackbaud attempts to be accurate in making these forward-looking statements, it is possible that future circumstances might differ from the assumptions on which such statements are based. In addition, other important factors that could cause results to differ materially include the following: risks related to the expected financial or other benefits of the recent Kintera acquisition; uncertainty regarding increased business and renewals from existing customers; continued success in sales growth; general economic risks; management of integration of acquired companies and other risks associated with acquisitions, including the recent acquisition of Kintera, Inc.; risk associated with successful implementation of multiple integrated software products; uncertainty regarding increased business and renewals from existing customers; continued success in sales growth; general economic risks; the ability to attract and retain key personnel; risks related to our dividend policy and share repurchase program, including potential limitations on our ability to grow and the possibility that we might discontinue payment of dividends; risks relating to restrictions imposed by the credit facility; risks associated with management of growth; lengthy sales and implementation cycles, particularly in larger organizations; technological changes that make our products and services less competitive; and the other risk factors set forth from time to time in the SEC filings for Blackbaud, copies of which are available free of charge at the SEC's website at http://www.sec.gov upon request from Blackbaud's investor relations department. All Blackbaud product names appearing herein are trademarks or registered trademarks of Blackbaud, Inc.
###