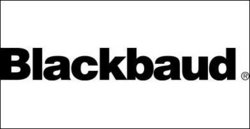 The PCI Security Standards Council is committed to helping everyone involved in the payment chain protect consumer payment data
Charleston, S.C. (Vocus) June 30, 2008
Blackbaud, Inc. (Nasdaq: BLKB) announced today that it has joined the Payment Card Industry (PCI) Security Standards Council as a new participating organization. As a participating organization, the company will work with the Council to evolve the PCI Data Security Standard (DSS) and other payment card data protection standards.
The PCI DSS, endorsed by American Express, Discover Financial Services, JCB International, MasterCard Worldwide and Visa Inc., requires merchants (including nonprofits) and service providers that store, process or transmit customer payment card data to adhere to information security controls and processes that ensure data integrity. More information on the council and the standards can be found at http://www.pcisecuritystandards.org.
As a participating organization, Blackbaud will now have access to the latest payment card security standards from the Council, be able to provide feedback on the standards and become part of a growing community that now includes more than 450 organizations. In an era of increasingly sophisticated attacks on systems, adhering to the PCI DSS represents an entity's best protection against data criminals. By joining as a participating organization, Blackbaud is adding its voice to the process.
"The PCI Security Standards Council is committed to helping everyone involved in the payment chain protect consumer payment data," said Bob Russo, General Manager of the PCI Security Standards Council. "By participating in the standards setting process, Blackbaud demonstrates they are playing an active part in this important end goal."
In addition to participating in the Council, Blackbaud is launching an awareness campaign in an effort to educate nonprofit organizations on the latest PCI requirements.
"Blackbaud is committed to making sure its products are PCI compliant, but remember, it is up to you to make sure the rest of your organization is PCI compliant," said Jake Marcinko, Blackbaud's Information Security Manager, addressing customers in a video message.
In the coming months, Blackbaud will provide additional information about how nonprofits can become PCI DSS compliant on its new PCI Compliance Blog and in its customer support newsletters.
About PCI Security Standards Council
The mission of the PCI Security Standards Council is to enhance payment account security by driving education and awareness of PCI security standards. For more information, please visit http://www.pcisecuritystandards.org.
About Blackbaud
Blackbaud is the leading global provider of software and services designed specifically for nonprofit organizations, enabling them to improve operational efficiency, build strong relationships, and raise more money to support their missions. Approximately 19,000 organizations — including the American Red Cross, Dartmouth College, the WGBH Educational Foundation, Episcopal High School, Lincoln Center, Cancer Research UK, Special Olympics, and Arthritis Foundation — use one or more of Blackbaud products and services for fundraising, constituent relationship management, financial management, direct marketing, school administration, ticketing, business intelligence, website management, prospect research, consulting, and analytics. Since 1981, Blackbaud's sole focus and expertise has been partnering with nonprofits and providing them the solutions they need to make a difference in their local communities and worldwide. Headquartered in the United States, Blackbaud also has operations in Canada, the United Kingdom, and Australia. For more information, visit http://www.blackbaud.com.
Media Contacts:
Melanie Milonas
Blackbaud, Inc.
melanie.milonas @ blackbaud.com
843.216.6200 x3307
Glenn Boyet
PCI Security Standards Council
gboyet @ pcisecuritystandards.org
781.876.6248
Source: Blackbaud
Forward-looking Statements
Except for historical information, all of the statements, expectations, and assumptions contained in this news release are forward-looking statements that involve a number of risks and uncertainties. Although Blackbaud attempts to be accurate in making these forward-looking statements, it is possible that future circumstances might differ from the assumptions on which such statements are based. In addition, other important factors that could cause results to differ materially include the following: uncertainty regarding increased business and renewals from existing customers; continued success in sales growth; general economic risks; management of integration of recently acquired companies and other risks associated with acquisitions; risk associated with successful implementation of multiple integrated software products; lengthy sales and implementation cycles, particularly in larger organizations; the ability to attract and retain key personnel; risks related to our dividend policy and share repurchase program, including potential limitations on our ability to grow and the possibility that we might discontinue payment of dividends; risks relating to restrictions imposed by the credit facility; risks associated with management of growth; technological changes that make our products and services less competitive; and the other risk factors set forth from time to time in the SEC filings for Blackbaud, copies of which are available free of charge at the SEC's website at http://www.sec.gov, or upon request from Blackbaud's investor relations department.
All Blackbaud product names appearing herein are trademarks or registered trademarks of Blackbaud, Inc.
###