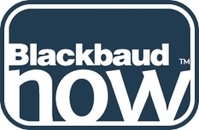 With BlackbaudNow, I was able to quickly create a website, get a PayPal link, and use my database easily, with no training
Charleston, S.C. (Vocus) October 15, 2009
Blackbaud, Inc. (Nasdaq: BLKB), the leading global provider of software and services designed specifically for nonprofit organizations announced today that since its launch in March 2009, BlackbaudNow™ has seen rapid adoption among nonprofit organizations and personal fundraisers.
BlackbaudNow provides nonprofits and personal fundraisers a point-and-click website builder with secure donation processing through PayPal and the ability to send emails and record donors' giving histories. Users do not pay any setup or monthly fees for BlackbaudNow, but instead, pay fees on a per-transaction basis.
"With BlackbaudNow, I was able to quickly create a website, get a PayPal link, and use my database easily, with no training," said Amy Pratt, The Greene School's director of fundraising. "It was a very seamless process and we were up and running in a matter of minutes." The Greene School now has a professional-looking website which allows staff to take donations online, track payments, and keep supporters up-to-date with information about promotions and events.
When My Sister's House in Charleston, South Carolina decided to launch a campaign to urge supporters to donate five dollars within five days, the organization evaluated several options, including deploying changes to the organization's national website. Given the campaign timeline, this domestic violence shelter and advocacy group chose BlackbaudNow as a fast and easy option to get online and start accepting donations. In just five days, the organization raised more than $6000, mostly online. "BlackbaudNow is very easy to use—in an hour I had the website designed, up and live," said Kira Perdue, a board member with My Sister's House.
"BlackbaudNow is not only easy to setup and use, but there are no upfront costs, which makes it ideal for small and growing nonprofits and personal fundraisers that want to establish a web presence for their cause and take their fundraising efforts online," said Kirk Sadler, product line manager for BlackbaudNow. "We are pleased that more than 1000 fundraising sites have been created in such a short time – an adoption rate that is a true testament to the ease-of-use and value of the product."
BlackbaudNow™ features:

WebNow—to create online presence and enable online fundraising, with point-and-click site design, and donations securely processed with PayPal
DonorNow—to track donor giving history and communications
EmailNow—to support email messages, e-newsletters and appeals
Visit http://www.blackbaudnow.com to register for a free web seminar introducing BlackbaudNow or to sign up for BlackbaudNow and receive instant access to WebNow, DonorNow, EmailNow and PayPal. For frequently asked questions, including pricing and additional details, visit http://www.bbnow.com/resources/faqs.
About Blackbaud
Blackbaud is the leading global provider of software and services designed specifically for nonprofit organizations, enabling them to improve operational efficiency, build strong relationships, and raise more money to support their missions. Approximately 22,000 organizations — including University of Arizona Foundation, American Red Cross, Cancer Research UK, The Taft School, Lincoln Center, In Touch Ministries, Tulsa Community Foundation, Ursinus College, Earthjustice, International Fund for Animal Welfare, and the WGBH Educational Foundation — use one or more Blackbaud products and services for fundraising, constituent relationship management, financial management, website management, direct marketing, education administration, ticketing, business intelligence, prospect research, consulting, and analytics. Since 1981, Blackbaud's sole focus and expertise has been partnering with nonprofits and providing them the solutions they need to make a difference in their local communities and worldwide. Headquartered in the United States, Blackbaud also has operations in Australia, Canada, the Netherlands, and the United Kingdom. For more information, visit http://www.blackbaud.com.
Media Contact:
Melanie Mathos
Blackbaud, Inc.
843.216.6200 x3307
melanie.mathos (at) blackbaud (dot) com
Forward-looking Statements
Except for historical information, all of the statements, expectations, and assumptions contained in this news release are forward-looking statements that involve a number of risks and uncertainties. Although Blackbaud attempts to be accurate in making these forward-looking statements, it is possible that future circumstances might differ from the assumptions on which such statements are based. In addition, other important factors that could cause results to differ materially include the following: general economic risks; uncertainty regarding increased business and renewals from existing customers; continued success in sales growth; management of integration of acquired companies and other risks associated with acquisitions; risks associated with successful implementation of multiple integrated software products; the ability to attract and retain key personnel; risks related to our dividend policy and share repurchase program, including potential limitations on our ability to grow and the possibility that we might discontinue payment of dividends; risks relating to restrictions imposed by the credit facility; risks associated with management of growth; lengthy sales and implementation cycles, particularly in larger organization; technological changes that make our products and services less competitive; and the other risk factors set forth from time to time in the SEC filings for Blackbaud, copies of which are available free of charge at the SEC's website at http://www.sec.gov or upon request from Blackbaud's investor relations department. All Blackbaud product names appearing herein are trademarks or registered trademarks of Blackbaud, Inc.
###