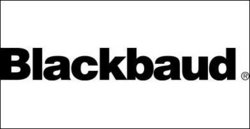 We're excited to offer this new affordable solution and partner with independent schools to provide flexible reporting and online portals for faculty, students and parents
Charleston, S.C. (Vocus) February 25, 2009
Blackbaud, Inc. (Nasdaq: BLKB), announced that The Tesseract School in Eagan, MN is among the increasing number of schools that have turned to Blackbaud's new Student Information System, a hosted solution created exclusively for small independent schools. Blackbaud for Small Schools™ combines the Blackbaud solutions only a small independent school would need, helping them to manage student information more efficiently and keep track of critical student data, while giving teachers the tools they need to help students succeed.
"We're excited to offer this new affordable solution and partner with independent schools to provide flexible reporting and online portals for faculty, students and parents," said Barnes McLaurin, Blackbaud's director of education solutions. "It's a single source for storing and sharing information--as long as the school has an Internet connection, we'll handle the rest."
Much like The Tesseract School, Independent schools such as St. James Episcopal in Ormond Beach, FL and Meredith-Dunn School in Louisville, KY also depend on the Blackbaud's solutions for student information to improve data accuracy with a single place for all student and parent information.
The Tesseract School is an independent school with 169 students enrolled in preschool through sixth grade. Its focus is on preparing students for college through small classes, challenging curriculum, and integrated technology. The school was looking to streamline internal data flow between administration, teachers, and parents.
"Administrators and teachers were spending too much time entering data in multiple systems and needed a unified solution for student, parent and staff information and access," said Chuck McGill, director of Tesseract School. "With Blackbaud solutions, the registrar's office is able to send and receive information from teachers and the teachers are able to send and receive information from parents all with one integrated system. Plus the fact that it's hosted has really simplified IT. We were also amazed at how we could adapt the system to our customized report cards."
Blackbaud for Small Schools is a student information system that can help reduce the amount of staff time necessary to manage details and enables them to work quickly, accurately, and efficiently. It includes the applications small schools need most: Registrar's Office™ for student information management, Student Billing™ for billing flexibility, Faculty Access for the Web™ for grade input, attendance, and organization, plus NetClassroom™ for student and parent web access. Blackbaud for Small Schools offers small independent schools:

Online portals for faculty, students and parents
Flexible reporting
A single source for storing all student information
A hosted environment, which remove local IT issues
Blackbaud will be offering a free web seminar featuring Blackbaud for Small Schools on March 19 at 2 p.m. EST, which will demonstrate how the solution can help schools reduce administrative work, ease IT burden, and simplify operations.
For more information about Blackbaud for Small Schools, visit http://www.blackbaud.com/smallschools.
About Blackbaud
Blackbaud is the leading global provider of software and services designed specifically for nonprofit organizations, enabling them to improve operational efficiency, build strong relationships, and raise more money to support their missions. Approximately 22,000 organizations -- including University of Arizona Foundation, American Red Cross, Cancer Research UK, The Taft School, Lincoln Center, InTouch Ministries, Tulsa Community Foundation, Ursinus College, Earthjustice, International Fund for Animal Welfare, and the WGBH Educational Foundation -- use one or more Blackbaud products and services for fundraising, constituent relationship management, financial management, website management, direct marketing, education administration, ticketing, business intelligence, prospect research, consulting, and analytics. Since 1981, Blackbaud's sole focus and expertise has been partnering with nonprofits and providing them the solutions they need to make a difference in their local communities and worldwide. Headquartered in the United States, Blackbaud also has operations in Canada, the United Kingdom, and Australia. For more information, visit http://www.blackbaud.com.
About Tesseract School
Founded in 1988, the Tesseract School is an independent private day school committed to an educational approach that engages and challenges children, so that each child develops socially, emotionally and intellectually. The school has high standards, supported by a climate of achievement, high expectations of students and faculty, and the support of parents. Students enjoy a unique educational experience. For more information, visit http://www.tesseractschool.net.
Media Contacts:
Melissa Dodge
Blackbaud, Inc.
843-654-3209
Chuck McGill
Tesseract School
651.454.0604 x210
Source: Blackbaud
Forward-looking Statements
Except for historical information, all of the statements, expectations, and assumptions contained in this news release are forward-looking statements that involve a number of risks and uncertainties. Although Blackbaud attempts to be accurate in making these forward-looking statements, it is possible that future circumstances might differ from the assumptions on which such statements are based. In addition, other important factors that could cause results to differ materially include the following: general economic risks; uncertainty regarding increased business and renewals from existing customers; continued success in sales growth; management of integration of acquired companies and other risks associated with acquisitions; risks associated with successful implementation of multiple integrated software products; the ability to attract and retain key personnel; risks related to our dividend policy and share repurchase program, including potential limitations on our ability to grow and the possibility that we might discontinue payment of dividends; risks relating to restrictions imposed by the credit facility; risks associated with management of growth; lengthy sales and implementation cycles, particularly in larger organization; technological changes that make our products and services less competitive; and the other risk factors set forth from time to time in the SEC filings for Blackbaud, copies of which are available free of charge at the SEC's website at http://www.sec.gov or upon request from Blackbaud's investor relations department. All Blackbaud product names appearing herein are trademarks or registered trademarks of Blackbaud, Inc.
###