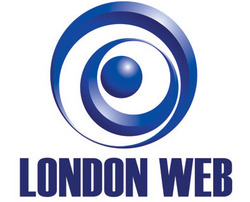 (PRWeb UK) April 13, 2009
NotifySync™ is a revolutionary third party application for the BlackBerry® device. It is a fully licensed Microsoft ActiveSync solution for the BlackBerry® handheld device platform. It allows BlackBerry® devices to directly and securely connect and synchronise to ActiveSync supported email platforms, without any middleware server required. Once installed on a BlackBerry®, NotifySync™ provides a new email application icon with full email synchronisation and folder mirroring to the email system. In addition, the contacts, calendar and task data are also synchronised to the corresponding native BlackBerry® applications keeping your life organised away from your office. NotifySync™ simplifies and reduces the costs and management overhead for mobile deployments, compared to more traditional solutions available today.
NotifySync™ is developed by Notify Technology Corporation of San Jose, California. Notify Technology is a BlackBerry® ISV Alliance Partner providing innovative wireless email synchronisation solutions to over a dozen different email platforms with their NotifyLink and NotifySync solutions.
NotifySync™ for BlackBerry® is a Microsoft licensed solution to allow BlackBerry® devices to securely connect to supported email platforms. The NotifySync™ for BlackBerry® solution is ideal for organisations or businesses that require BlackBerry ActiveSync for their mobility solution such as those using Microsoft Exchange Server, Kerio MailServer, Zimbra Collaboration Suite or the CommuniGate Pro Server. NotifySync™ for BlackBerry® provides full wireless push email and PIM synchronisation and supports global address lookup. In addition, the NotifySync™ application supports SSL connectivity and remote device wipe, in case the BlackBerry® is lost or stolen.
The NotifySync™ solution has recently been announced as available for the use of NHSmail users to connect to the NHS's new nhs.net service based on the Microsoft Exchange 2007 platform. Prior to the NotifySync solution, the NHSmail system did not support mobile devices that could not connect without the use of ActiveSync. NotifySync™ meets the security policy requirements of the NHSmail service, and now provides those users wanting to use a BlackBerry® device to connect securely, when they had been unable to do so previously.
London Web is the UK distributor and Gold Authorised Partner for Notify Technology. We provide full sales and support for NotifySync™ and all other Notify Technology products for UK, Eire and Scandinavian users. We offer free trials and real-time online purchases available from our website at http://www.NotifySync.co.uk
For further information on Notify solutions please contact London Web by phone on (+44 208 349 4500) or via email sales @ NotifySync.co.uk.
###