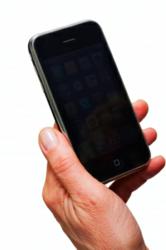 Miami, FL (PRWEB) July 28, 2012
Cellular Country is now offering the BlackBerry Curve 9330 in its online store. The inclusion of the 9330 Curve is a groundbreaking development for the new cell phone retailer. Only a year has passed and Cellular Country is already making huge steps toward reaching the top of the cell phone retail industry. The Curve 9330 that Cellular Country offers sells for only $99.99. The affordable price is now within for budget-conscious shoppers.
The low price of the 9330 Curve is a testament to the dedication of the company to its customers. Since the company opened its doors, it has always provided customers with an affordable alternative, and plenty of models and brands to choose from.
The addition of the Curve 9330 comes as no surprise. The Curve 9330 sports all of the features and applications that blackberry users have grown to love. Starting with its excellent messaging features, the Curve 9330 is the cell phone for mobile users. Send, emails, instant messages, texts, and MMS to contacts easily. The QWERTY keyboard allows users to effortlessly compose messages for their contacts. The Push Technology combines all of the messaging features into one list to make accessing them easier and faster.
The 9330 Curve is not all work; access the exclusive BlackBerry Application World to download the latest eBooks, travel applications, games, and entertainment applications. The 2-megapixel camera that this smartphone offers allows users to take high quality videos and pictures that they can share with their friends and relatives, or upload to their favorite social networking websites.
The Curve 9330 also uses Wi-Fi to enable users to access the Internet. Download online content and surf the Web. The Curve 9330 also features a built-in music and video player to play their music and multimedia files during their free time.
The addition of the Curve 9330 is a step in the right direction for this up-and-coming cell phone retailer.
About:
Cellular Country offers used cell phones at an affordable price. Visit their website http://www.cellularcountry.com to get the latest deals at the best prices.