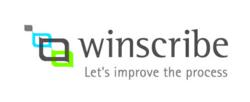 We introduced Winscribe mobile last year on Blackberry and trialled it first with the fee earners who needed it most. It was so successful that we have 20 Blackberry licences now - Chris Walker, IT Manager, Gorvins Solicitors
London, UK (PRWEB) May 28, 2012
What would you like us to do for you? How can we help? Words on Gorvins website and it could have been taken from the first conversation that Winscribe had with their IT Manager, Chris Walker. We'll listen to you, advise you and then get the ball rolling. That is what Winscribe did for Gorvins eight years ago and the Manchester based firm are still saying that the Winscribe solutions is reliable, always works, without any issues.
Gorvins Solicitors first considered switching from analogue systems eight years ago when they decided to take the Winscribe solution. What Winscribe allowed them to do was group their secretaries into pools so that workload could be shared. For the first year of operation, Gorvins had a weekly meeting with their secretaries where they showed Excel spread sheets with the number of jobs done per secretary per week. This showed just how much more productive the secretaries had become by having the workflow streamlined.
"If the secretaries were given analogue to use now, they would literally throw out the machines," says Chris Walker.
"We introduced Winscribe mobile last year on Blackberry and trialled it first with the fee earners who needed it most. It was so successful that we have 20 Blackberry licences now and 25 typists' licences. We have Software Assurance with Winscribe as well which means that we get software upgrades as often as they come up and we are ready to install.
"Last year we were approached by other digital dictation providers, but to be honest, there was no good reason why we would switch from Winscribe. It is reliable, it always works and we don't have any issues. Plus the people are nice to deal with there."
More information
Gorvins is a well established, well respected law firm, serving both private and commercial clients. A team of nearly fifty lawyers handle personal matters such as matrimonial disputes, wills and trusts - as well as buying, selling and leasing property, personal injury, employment problems, disputes and other issues. They also look after business matters.
Based in Stockport, south Manchester, and recommended by Legal 500 (a client guide to top law firms) their aim is to achieve the best results for customers while always putting their needs first.