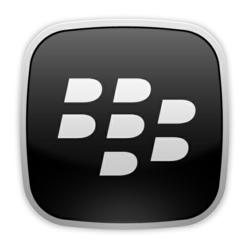 Blackberry Products & Services Now Available Nationwide
California (PRWEB) January 24, 2012
Cellphone-Repair-Shop.com is putting a spotlight on their new, complete line of Blackberry products and services. The user-friendly site divides each part of their products and services into sections that are visually appealing and easy to locate. The five sections under the Blackberry manufacturer category are: Blackberry Repair Services, Blackberry Parts & Accessories, Blackberry Unlocking Services, Blackberry Phones and Blackberry Clearance Products.
Blackberry repair services are one of the most common reasons people visit the site. All services consist of a flat rate purchase price which includes the diagnostic and repair of a Blackberry phone. If a cellphone needs replacement parts, the technicians inform the customer exactly what they need and what section of the site they can purchase it on. The convenience of Cellphone Repair Shop being a "One Stop Blackberry Shop" makes the process easier and more appealing to the consumer.
The Blackberry Parts and Accessories section allows consumers to purchase exactly what they need without the obligation to purchase a repair service. Cellphone Repair Shop is unique in the fact that they sell replacement parts to DIY (do-it-yourself) consumers. Those who choose to repair a Blackberry through their own means will get the same high quality parts that are used in the repair services offered by the company. All Blackberry parts have been quality tested to ensure they are of the highest quality and will have a long life-span. Numerous Blackberry accessories can also be found on the Cellphone-Repair-Shop.com site. These accessories include external desktop battery chargers, vehicle power adapters, original replacement batteries, battery doors and more.
A stand out Blackberry service not offered by all cellphone repair shops includes Blackberry unlocking services. After unlocking of a Blackberry is completed, the customer will be able to use their cellphone with almost any carrier inside and outside the United States. Unlocking can also be referred to as sim lock removal and the overall result is the removal of all SIM card restrictions.
Cellphone Repair Shop also has a complete section dedicated to New, Refurbished and Used Blackberry phones for sale. In this section customers will find a large variety of new and old Blackberry phones including the Pearl, Curve, 8800, 8320 and more. All Blackberry phone prices are based on purchase without any kind of a long term contract. So the price you see is the price you pay "No Catch". Availability changes often so consumers are urged to visit often if looking for something specific.
The final Blackberry section on the site is Blackberry Clearance Products. This section includes all older, discontinued and clearance Blackberry parts, accessories and phones. The products in this section are hugely discounted and are on a first come, first serve basis. Once these products are sold out, they will not be restocked, so be sure to take advantage of these items as quickly as possible before they are all gone.
About The Company:
Cellphone Repair Shop is the largest national cellphone repair website in the United States, managed and fulfilled by OmniCom Cellular Inc. The company's national cellphone repair facility and parts distribution center is located in California and provides services locally, online and nationwide through the website. Cellphone Repair Shop carries a large inventory of replacement cell phone parts for most brands such as Apple, Blackberry, Garmin, HTC, Huawei, Kyocera, LG, Motorola, Nokia, Palm, Pantech, Samsung, Sharp, Sidekick and Sony, but they are especially popular for all their oem and high quality Blackberry repair parts and services.
Contact:
For more information on Blackberry products and services offered by Cellphone Repair Shop visit Cellphone-Repair-Shop.com or call Toll Free (877) 288-4488
Be sure to become a fan on their social networking sites to receive the latest product updates, discount coupons and special offers.
Facebook
Twitter
###