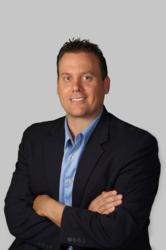 We're thrilled that such a reputable website would post our article on Pay Per Click advertising
Austin, Texas (PRWEB) June 28, 2012
Black Box Social Media CEO Tom Bukacek recently had his article 'Writing Pay Per Click Ads for Social Media Marketing' featured on the popular blog site http://www.RLRouse.com. Established in 2002, RLROUSE Directory & Essential Information Resources is a blog site dedicated to providing pages of useful articles, tutorials, and information on search engine optimization and traffic-building techniques.
"We're thrilled that such a reputable website would post our article on Pay Per Click advertising," says Black Box Social Media CEO Tom Bukacek, who is also featured in a social media chapter in Dan Kennedy's upcoming book "Marketing Miracles" due this September. "Their blog has been around for 10 years now and is one of the top 28k ranking sites out of several billion. They know what they're doing and it's an honor to be associated with such a site."
Social media marketing and the pay per click ads have become an all important way to get the word out about a company's product and service, however, it's a relatively new field that many traditional marketers know very little about.
"Our goal at Black Box Social Media is to provide value to those small businesses seeking to better position their brands online," says Black Box Social Media Co-Founder Curt Maly. "We like to share knowledge with other reputable, established sites, like RLRouse.com, so we can assist in the education of others."
For more information on Black Box Social Media, please visit their official blog site by clicking here.