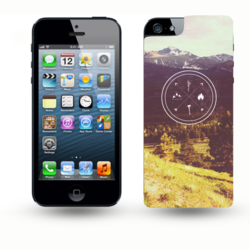 A substantial portion of all sales go to support this effort, and we hope our fellow Coloradoans will join us to make a difference this summer by purchasing a case."
Boulder, CO (PRWEB) June 14, 2013
June 14, 2013 - Shieldmans Mobile Accessories is bringing social good to online shopping by designing and selling a limited-edition phone case to benefit first responders, non-profits and other agencies involved with Colorado wildfire disaster relief, through Pikes Peak Community Foundation.
Shieldmans calls this mission, "Charitable eCommerce to Keep Colorado Beautiful." The campaign will hopefully encourage all of Shieldmans customers who buy a case to share their purchases on Facebook, Twitter, Reddit, or other social media. The goal is to create a word-of-mouth effect that take the designs viral in an effort to raise more money and awareness for the victims of the tragic Colorado wildfires.
James Wagner (VP of Marketing, Shieldmans) explains,
"As residents of Colorado, we understand the sudden and catastrophic impact that wildfires can have on the lives of people in this state.  In times of crisis, it is important for all of us to band together provide any support that we can.  As part of this local outreach, Shieldmans has created a number of custom cell phone cases to commemorate the bravery and dedication of the Colorado Firemen who are fighting these fires.  A substantial portion of all sales go to support this effort, and we hope our fellow Coloradoans will join us to make a difference this summer by purchasing a case."
The phone cases are available for both iPhone 4/4s, iPhone 5, and Samsung Galaxy S3, are being sold online at Shieldmans Online Store for $25.99. For every case purchased, Shieldmans plans to donate $10 to the Emergency Relief Fund for the Pikes Peak Region. 
"With homes already burning in the Black Forest area and a hot, dry summer ahead of us, as well as flooding danger in the Waldo Canyon burn area, we want to be prepared to support the organizations that help our neighbors recover from disaster," says Michael Hannigan, CEO of The Pikes Peak Community Foundation
The Pikes Peak Community Foundation launched the Emergency Relief Fund for the Pikes Peak Region, June 11, 2013, to benefit non-profits, first responders, and other agencies providing local disaster relief.
About: Shieldmans.com is an online Tech Protection & Accessory store, with physical locations in Boulder, CO and Broomfield, CO. More information about the Emergency Relief Fund is available on the Pikes Peak Community Foundation website, http://www.ppcf.org. For more information about the campaign, contact Ryan Park at Arrae Creative.