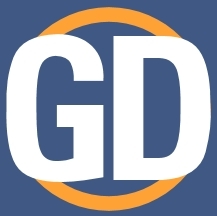 Oak Creek, WI (PRWEB) August 26, 2009
Having covered Black Friday extensively for the past six years, GottaDeal.com is in a better position than anyone else to offer predictions for this year. Over the years there have been trends in the deals offered by the major retailers and using these trends, it is possible to get a glimpse into what may be the 2009 Black Friday deals and hot items.
Holiday Shopping
2009 is going to be an extremely important holiday shopping season for all retailers, both traditional and online. Retailers know this, and they have already started contacting this site regarding having their sales included as well as purchasing advertising space. They realize how significant Black Friday will be this year and are taking steps to maximize their exposure to consumers.
Whether that increased importance will translate into hotter deals than in past years remains to be seen. While there won't be a steady stream of new Black Friday ads until October, it appears that retailers will be very competitive this year. Last year, the deals overall seemed to lack that "wow" factor that they had several years ago. There were some nice deals, but going by sales figures as well as the opinions of the die-hard Black Friday shoppers on the GottaDeal.com message boards, most stores failed to get consumers excited.
One trend that will continue is the extension of Black Friday from one day into a prolonged period of sales. There were several retailers that had "Black Friday in July" sales earlier this year. These sales were not really comparable to the regular Black Friday sales, but the trend of using the term "Black Friday" for sales that aren't specifically on November 27th will likely continue. It is expected that stores, beginning in October, will have Black Friday-level deals in their weekly ads, and some are expected to even reference Black Friday in some way in those ads. But the best deals and the largest quantity of them will still be on the official Black Friday day as always.
With Black Friday once again falling later in the month, and less than a month from Christmas, retailers will have to get consumers shopping earlier rather than counting on Black Friday and the few remaining weekends in December to provide most of their sales. Online retailers, and brick & mortar retailers with e-commerce sites have the advantage here as they can quickly prepare and promote online sales leading up to Black Friday. These sales are fully covered on GottaDeal.com.
Let's have a look at specific items that should prove to be popular this year:
HDTVs
While HDTVs have been popular Black Friday items in the past few years, GottaDeal.com expects that this holiday season will be the a significant one for HDTV purchases by the average consumer. Prices have dropped this year more than any previous year, and with the digital TV transition now complete, a large part of the general public is looking to get a new HDTV, either as a primary or secondary television, and this Black Friday should provide an large number of deals.
With HDTVs, quality can vary greatly from the cheaper to the more expensive units. In many cases, the lowest-priced models on Black Friday are stripped-down models made exclusively for that retailer's sale. In many cases they lack features and the quality components used to manufacture higher priced models. That doesn't necessarily mean that these deals aren't great - it's just a case of "buyer beware" as you should not expect $2,000 performance from a $500 HDTV.
The two primary types of flat panel HDTVs in the Black Friday ads will be LCD and Plasma. Plasma HDTVs tend to be cheaper going by cost per inch, but that is not always the case as there are some very high-end, highly rated plasma models out there. The maximum resolution of an HDTV is also something that you'll see in the ads. Most HDTVs will either be 1080p or 720p. These numbers represent the maximum lines of horizontal resolution that the TV can display at once. 1080p is the native resolution for things like Blu-ray, some video games and other sources, and being higher resolution means that these models will cost more.
LCD HDTVs can come with different refresh rates. As of a couple years ago, most models were 60Hz. Newer models are 120Hz or higher. Most consumers won't notice the difference between the different rates, although on some source materials such as movies shot on film, it can be somewhat noticeable. Newer technology such as LED-backlit HDTVs has hit the market, however it will likely be another year or two before these models get the full Black Friday discount treatment from retailers.
On to price predictions. Consumers should fully expect to see 42" plasma and HDTVs in the $399 to $499 range this year. During the last few months on GottaDeal.com, there have been posted deals for 42" HDTVs for under $600 in a few cases, so it's completely realistic to expect at least one retailer to have a deal under $400 on a lower-quality model. These cheaper HDTVs will likely be 720p and will lack features found in more expensive models. Prices on 50" plasma and LCD HDTVs should also fall this Black Friday, perhaps to somewhere around $599 to $699.
Laptops and Desktops
One of the biggest hot Black Friday ad items traditionally has been the ultra-cheap laptop. However times have changed drastically in the last few years. Back in 2005, the thought of a $399 laptop made grown men drool with anticipation. However as component and manufacturing costs have dropped, it's common to see a $399 laptop in a Sunday ad any week of the year, or offered at online retailers such as Dell.
The recent surge in popularity of a new wave of "netbooks" - stripped down, mini laptops with 7-12" screens - has also had a big impact on the overall laptop market and the deals we can expect on Black Friday this year. Desktop computers, while still popular, are not as "sexy" as they've been in the past. They have become almost disposable because of price drops and the fact that it doesn't take much in terms of features to handle what 99% of the general public uses a desktop for in their daily lives.
GPS Systems
GPS navigation systems were huge the last two years during Black Friday and we expect much of the same this year. There hasn't been much new innovation since last year, but prices have continued to drop as new models have been released with incremental feature upgrades such as updated maps, traffic and weather capability and improved displays. Garmin and TomTom have been the cream of the crop as far as sales and popularity this past year, with brands such as Magellan and Nextar in the next class.
With GPS systems, GottaDeal.com recommends reading as many reviews as possible from current owners before choosing a model. Investigate if it is possible to update the maps on the device, and what that will cost you. Many of the budget, no-name models will not have this ability. With GPS systems, if you are willing to pay an extra $50-75, you can get a lot more features and you'll be much happier with your purchase down the line.
Additional Hot Items
As for what will be hot this year, it's always tough to say. It's likely going to be a combination of the same types of items that were popular last year - HDTVs, laptops, GPS systems and home items, particularly kitchen items (appliances, etc...). Video games should be much stronger this year due to price drops for some of the main consoles as well as many new highly anticipated games being released this fall. Computers, including laptops, netbooks and desktops, should get a boost this year because of the new Windows 7 release as many consumers will feel the new Windows is a good opportunity to upgrade to a new model if they've been putting it off.
In the toy genre, there is some buzz on the message boards about the Leapfrog Zippity. The various Twilight-related toys should be huge, especially with the new movie coming out in November. Disney is going to be releasing toys from their popular Wizards of Waverly Place TV show for the first time, and those are also causing some buzz.
Online Black Friday Deals
It can't be stressed enough that to get the best deals on Black Friday or any other day of the year, you have to check online first. At GottaDeal.com there are hundreds of new online deals posted each week and the forum members post even more every day on the message boards. On Black Friday @ GottaDeal.com, there will be a continuously updated list of Black Friday ad items that can be purchased online at Black Friday ad prices. Look for this list in mid-November. A good strategy is to order as many ad items as possible online before leaving the house.
This has been just a small excerpt of the complete set of 2009 predictions. For the complete set, including more price predictions, visit http://blackfriday.gottadeal.com.
###