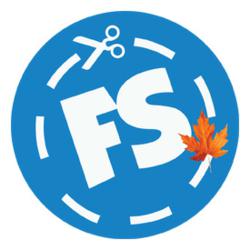 We suggest skipping the in-store frenzy this Black Friday. Avoid the lines, and the stress this season, just shop online!
Toronto, Ontario (PRWEB) November 23, 2012
As that annual American celebration of excess once again looms near, Canada gets itself ready for its own tradition of looking on in a confused mixture of jealousy and mild horror. That holiday is, of course, Black Friday – the day when retailers get back "in the black" due to the start of the official holiday shopping season.
The Black Friday deals designed to lure in fresh holiday shoppers seem to get better every year, but the resulting frenzy of consumerism frequently leaves Americans hurt and Canadians shaking their heads.
FabulousSavings.ca offers up a novel – and very Canadian – solution by bringing these so-called Black Friday doorbuster sales to shoppers in Canada, without the hostile crowds and riot police. The Canadian coupon company has collected a number of unique Black Friday online shopping coupons for retailers from Canada, and American retailers that ship to Canada. Some of these discount coupons are already active; the rest will go live on Friday morning, giving all Canadians a fair shot at taking part in the frenzy – without fighting through a line or having to camp out in a tent overnight.
Of course, you can still camp out if you want to.
A few FabulousSaving.ca Black Friday Deals in Canada:

Aeropostale: 60% off everything
Karmaloop: 20% off all orders
Land's End: 30% off all orders
Lids: 35% off with $50 order
Banana Republic: up to 40% off select styles
Launched in 2009, FabulousSavings.ca is one of the biggest and best coupon site in Canada, offering free online coupons to shoppers across the nation. FabulousSavings.ca is the Canadian counterpart of FabulousSavings.com, a U.S. coupon website that has been helping Americans save money since 1999. Now it's Canada's turn! Our goal is to make saving money easy for Canadians, which is why we have free coupons for all shopping needs.