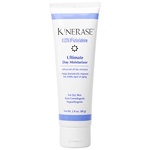 Black Friday Discount Available for all Customers!
Los Angeles, California (PRWEB) November 24, 2011
Skincare Market Inc. is proud to present all customers with this special holiday offer. Our top leading brand Kinerase is a perfect choice for gifts. The Kinerase Ultimate Day Moisturizer is a day moisturizer for dry and mature skin used to protect the skin against sunlight. This moisturizer contains anti-aging kinetin that will restore the skin while reducing the appearance of sun damage caused by harmful UV rays. This formula is activated by sunlight and is best to prevent any further sun damage. Pentavitin will provide long-lasting moisture while it smoothes away wrinkles and fine lines. Pephactive will boost the skin's energy to enhance a radiant look to the skin. This product also contains enzymes that reconstruct and protects the skin against UV rays and oxidative damage, moisturizing carbohydrates to define and control the skin's moisture, amino peptides boost collagen production, skin refreshing algae extract that supplies the skin with intense cellular turnover without causing redness, peeling or irritation, and fitoderm which is a pure emollient made from olive oil moisturizes to provide extra protection to the skin. For the best results, apply in the morning daily gently massaging it over the face and neck.
###