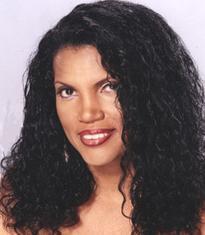 "Join the conversation of Black Women talking about our hair."
Los Angeles, CA (PRWEB) September 14, 2010
African American women are rejoicing everywhere with the launch of the NaturalaXer Kit-In-A-Jar ®, the first multi-ethnic hair relaxer that is organic, non-toxic and chemical-free. Part of the Green-Wonders™ product line, The NaturalaXer ® not only relaxes the natural curl but also leaves the hair healthy.
Created over a 15 year period by beauty expert and hair care professional Angela de Joseph, the Green-Wonders™ product line, which is currently available online, is not only environmentally friendly, it is quickly gaining popularity with hairstylists who prefer it over the traditional, harsh, damaging, chemically-based hair relaxers and strengtheners currently on the market.
"The NaturalaXer ® contains no caustic or harsh chemicals," says de Joseph, who once worked at Johnson Products Company the makers of Ultra sheen and Afro sheen and as an associate beauty editor at Essence magazine. "We use pure essential oils and Shea butter with no added fragrances or harsh chemicals. Most hair relaxers contain sodium hydroxide, which break the bonds in hair and erode hair cuticles. The NaturalaXer ® formula uses naturally occurring minerals to slightly raise the alkalinity or PH of the hair, which softens and loosens the curl texture."
De Joseph's product line is so innovative it caught the eye of Environmental Protection Agency Chief Deputy Director Leonard Robinson, who also hosts, 'Going Green EnviroBro,' the popular "green" KDEE 97.7 FM radio program based in Sacramento.
"I think what she's doing is great," said Robinson, who was appointed to the EPA in 2004 by Gov. Arnold Schwarzenegger. "This allows African American women to use the beauty products and look beautiful and be healthy. She's on the cutting edge. I think her products will be in big demand."
Robinson said he applauds de Joseph's initiative.
"Sometimes it's hard being the first one," said Robinson. "I'm hoping to promote ideas like hers and put it and her before an audience. We need more non-toxic products."
For De Joseph, creating her products was necessitated not only out of her own personal hair care experiences, but out of genuine concern for women looking for a natural alternative.
"Part of my impetus for creating the NaturalaXer® is having seen too many Black women with hair and scalp damage from chemical hair relaxers," said de Joseph, whose mother owned a salon and beauty school in Trinidad. "Over the years I suffered hair breakage and scalp burns until I let my hair grow out natural for five years. Once I had natural hair I had to wear braids because my hair was very thick and hard to manage. The NaturalaXer ® gave me styling options. I still have texture to my hair but I can wear it curly or straight and it has grown long."
Phyllis Williams is just one of many satisfied customers. She's been using the NaturalaXer ® for a year with fabulous results.
"I used a regular relaxer for about 25 years," said Williams. "My scalp is very sensitive. I've experienced scalp burns and scabs. Then, I went to a wash and press before I found out about NaturalaXer ®. The first time my hair stylist used it, she liked the way my hair was taking to it. It makes my hair manageable. I love this product so much, I buy it in bulk. With the NaturalaXer ® there is zero burning. On a scale of one-10, I give this product a 10!"
The Green-Wonders ™ hair care line includes The NaturalaXer Kit-In-A Jar®, Gentle Moisture Shampoo, Moisture Formula Conditioner, H2O Thermal Styling Oil, EHO Essential Hair Oil, Hair Dew Moisture Formula Gel, and PSB Pure Shea Butter Skin and Hair Conditioner.
Green-Wonders™ is the first African American owned company to sign the Campaign for Safe Cosmetics (CFSC) Compact. CFSC is currently backing legislation to get the FDA to regulate harmful cosmetic ingredients. Reportedly, hair relaxers rank highest in the company's database of toxic and dangerous chemicals, most notably so called "Kiddie" perms. The Green-Wonders™ line of products is available at Green-Wonders.com and the NaturalaXer Kit-In-a-jar® is available at NaturalaXer.com.
Looking forward, de Joseph is partnering with a team of celebrities and seasoned business leaders to take the Green-Wonders™ line into beauty supply stores and retail chains next year.
Angela de Joseph is now available for interviews.
For more information: Green-Wonders.com
###