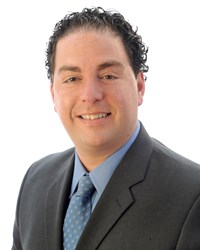 We are honored to have been selected by Black Hills Energy to deliver Program services to their electric customers in Colorado.
Pueblo, CO (PRWEB) October 23, 2012
SmartWatt Energy, Inc. announced today that they have been awarded the sole Program Implementation and Administration contract for Black Hills Energy's Small- and Medium-Sized Business Lighting Direct-Install Program in the utility's Colorado electric service territory.
Under the program, SmartWatt Energy will perform complimentary energy evaluations and provide customized proposals detailing energy efficient recommendations for Black Hills Energy's small- and medium-sized business customers. SmartWatt Energy will also oversee installation of all Program energy-efficiency upgrades, which will be performed by local contractors. Eligible Program measures include high-efficiency lighting upgrades, lighting controls, LED exit signs, occupancy sensors, and commercial refrigeration measures, all of which will be provided by locally-based contractors. SmartWatt Energy recently opened an office in Pueblo to serve eligible customers.
"We are honored to have been selected by Black Hills Energy to deliver Program services to their electric customers in Colorado," said Matt Cinquanti, Vice President of Utility Programs at SmartWatt Energy. "Direct Install energy-efficiency programs allow Black Hills customers to make real, cost-effective energy efficiency improvements with minimal capital investment, while also capturing significant kilowatt and kilowatt-hour savings toward the aggressive savings goals of Black Hills Energy Efficiency Program Portfolio. We look forward to partnering with Black Hills Energy to help both the utility and its customers achieve their energy efficiency goals through 2015 and beyond."
Small- and medium-size business customers in Black Hills Energy's southeastern Colorado electric service territory, with an average monthly demand of 350 kW or less, qualify for the program, with Black Hills Energy providing incentives of up to 60 percent of the equipment and installation costs. SmartWatt Energy will provide interest-free financing for the remaining portion of project costs. Thousands of small- and medium-sized businesses in the territory will benefit from the Program.
ABOUT SMARTWATT ENERGY, INC.
SmartWatt Energy, Inc., is a leading nationwide provider of turnkey energy-efficiency solutions. We are dedicated to lowering businesses' operational costs by implementing proven, cost effective energy-reduction strategies. SmartWatt Energy provides whole building energy assessments and implements lighting and mechanical upgrades to help commercial, industrial, government and utility customers meet their sustainability goals. Our energy-efficiency services include construction-grade energy evaluations, value-engineered designs, self-performed installations, utility incentive processing, facilitation of EPAct 2005 tax deductions and maintenance support. For more information, visit http://www.smartwattinc.com.
ABOUT BLACK HILLS ENERGY
Black Hills/Colorado Electric Utility Company, LP d/b/a Black Hills Energy serves 94,000 electric customers in 21 southeastern Colorado communities. Black Hills Energy is a subsidiary of Black Hills Corp., a diversified energy company with a tradition of exemplary service and a vision to be the energy partner of choice. Black Hills Corp. is based in Rapid City, S.D., with corporate offices in Denver and Papillion, Neb. Black Hills Corp. serves 765,000 natural gas and electric utility customers in Colorado, Iowa, Kansas, Montana, Nebraska, South Dakota and Wyoming, and its non-regulated businesses generate wholesale electricity and produce natural gas, oil and coal. Black Hills' 2,000 employees partner to produce results that are improving life with energy. More information is available at http://www.blackhillscorp.com.