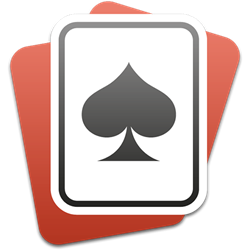 Players that use basic strategy can improve their odds of winning at blackjack significantly.
(PRWEB) September 17, 2013
Simplicent, LLC announces today that its hit blackjack trainer app, Learn Pro Blackjack™, is now available for Android phones and tablets. Android users can finally learn blackjack basic strategy with the same training app downloaded by thousands of iOS users in over 40 countries worldwide. Bringing the blackjack trainer app to Android means that the company will be able to help a whole new set of users greatly improve their odds of winning at blackjack.
The app focuses on three key areas: teaching players blackjack basic strategy with simple flashcards, enabling players to test and refine their skills in the app's blackjack simulator, and providing quick tips prepared to improve a player's odds. The goal of Learn Pro Blackjack™, is to instill the confidence and ability to win in every one of its users and make them ready for any situation or hand that comes their way. With only a small investment, Android users now have the ability to learn blackjack basic strategy simply and easily.
In addition to basic functionality, players should note that the blackjack trainer app has robust settings that allow them to adjust for different blackjack rules. It includes settings for scenarios commonly found in Las Vegas, Atlantic City, as well as for typical single, and double deck games. Late surrender can also be turned on or off for all scenarios, and the app functions perfectly with or without an Internet connection. It's the perfect blackjack trainer for travelers looking to learn while they are on the plane, novices who want to learn basic strategy, or seasoned players that need to brush up on their skills.
According to Simplicent, LLC, "Players that use basic strategy can improve their odds of winning at blackjack significantly compared to players that do not" and that "using basic strategy can be the difference between having money left for having a fun night out, or leaving broke at the end of the night." It recommends learning to play blackjack strategically to any players serious about getting the most enjoyment from their game, improving their odds, and reducing their risk.
For those wishing to download the app, it's available now in Google Play, Amazon Appstore, and iTunes.
Learn Pro Blackjack™ Trainer for Android was built by Rectangular Software Ltd.